SUPERNATURAL VIRTUE TO HEAL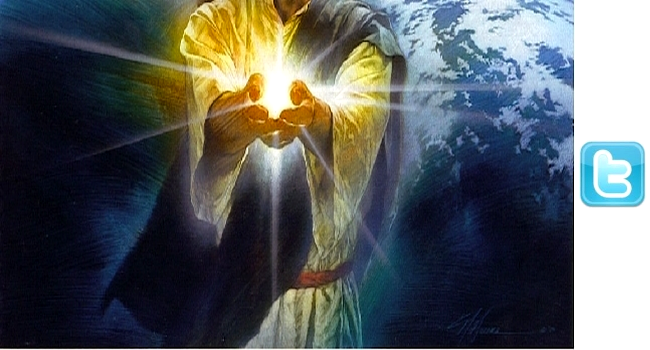 THE BIBLE IS EMPHATIC THAT JESUS CHRIST PROVIDED THE STRIPES AND VIRTUE TO HEAL SICK BODIES. The Holy Bible is perfect and filled with the supernatural. If you take the supernatural out of the Bible, it would no longer be the Holy Bible. The words of Isaiah are breathtaking. "He is despised and rejected of men; a man of sorrows, and acquainted with grief: and we hid as it were [our] faces from him; he was despised, and we esteemed him not. Surely he hath borne our griefs, and carried our sorrows: yet we did esteem him stricken, smitten of God, and afflicted. But he [was] wounded for our transgressions, [he was] bruised for our iniquities: the chastisement of our peace [was] upon him; and with his stripes we are healed." (Isaiah 53:3-5)
This sermon is not meant to prove that Jesus heals. That premise is settled in my heart and this sermon. I am preaching to show us why we know He heals. The humility and brokenness of the Son of God, the absolute surrender to the Father's "Hands of great sacrifice" is the source of His ability to bear your sickness. A rose will send forth its greatest aroma when it is crushed. God crushed the Rose of Sharon so that the aroma and virtue might manifest miracles in the broken lives of men and women.
His divine person was the greatest miracle in the Bible. He was fully flesh and fully God in one person. Even before His disciples knew who He was, the demon spirits were trembling before Him. His Divinity was not questioned by the spirit world. "And in the synagogue there was a man, which had a spirit of an unclean devil, and cried out with a loud voice, Saying, Let [us] alone; what have we to do with thee, [thou] Jesus of Nazareth? Art thou come to destroy us? I know thee who thou art; the Holy One of God. And Jesus rebuked him, saying, Hold thy peace, and come out of him. And when the devil had thrown him in the midst, he came out of him, and hurt him not." (Luke 4:33-35) This is why He came. Demon spirits and Lucifer are the source of all darkness and pain. Jesus came to put life into the world of sorrow.
There is no way to doubt the supernatural powers of our Lord. He suffered in the flesh but was glorified in the Spirit. He did not experience this kind of surrender in vain. Look at the writer of the Book of Hebrews speak deeply of His descent into our painful world so that He might bear our sicknesses. "Who in the days of his flesh, when he had offered up prayers and supplications with strong crying and tears unto him that was able to save him from death, and was heard in that he feared; Though he were a Son, yet learned he obedience by the things which he suffered; And being made perfect, he became the author of eternal salvation unto all them that obey him." (Hebrews 5:7-9) What a divine reality we see in Him.
While you listen to this sermon I pray that a healing miracle will occur in your body. You must, by faith, receive it. Remember the words of the Holy Ghost. "But without faith [it is] impossible to please [him]: for he that cometh to God must believe that he is, and [that] he is a rewarder of them that diligently seek him." (Hebrews 11:6) Faith claims what God has promised before it happens. The healer is just as powerful as when He walked among men. Miracles are as real today as they were in the Bible.