JESUS CHRIST SITTING ON THE THRONE OF KING DAVID FOR 1,000 YEARS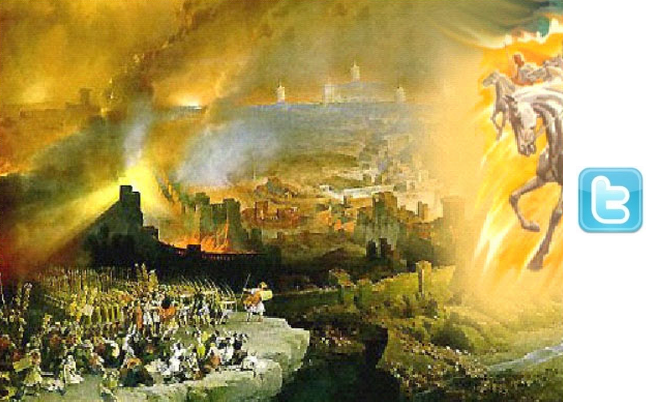 THE NATION OF ISRAEL WILL SOON BE BOTH THE LEADING AND WEALTHIEST NATION ON THE FACE OF THE EARTH. Jewish people are the chosen of the Lord and they are going to be redeemed and rewarded. Here are words by the Holy Ghost spoken on the "Day Of Pentecost." "Therefore being a prophet, and knowing that God had sworn with an oath to him, that of the fruit of his loins, according to the flesh, he would raise up Christ to sit on his throne;" (Acts 2:30) Our chosen text today is Isaiah chapter 54. It begins like this, "Sing, O barren, thou [that] didst not bear; break forth into singing, and cry aloud, thou [that] didst not travail with child: for more [are] the children of the desolate than the children of the married wife, saith the LORD. Enlarge the place of thy tent, and let them stretch forth the curtains of thine habitations: spare not, lengthen thy cords, and strengthen thy stakes; For thou shalt break forth on the right hand and on the left; and thy seed shall inherit the Gentiles, and make the desolate cities to be inhabited." (Isaiah 54:1-3)
One of the major reasons that the pre-millennial return is rejected by a large portion of the church world is anti-Semitism. Even in cases where the people themselves are not anti-Semitic the enemy behind this rejection hates the Jews because of Jesus Christ. Interpreting the Scriptures requires rightly dividing the Holy Word. No promise to Israel can be superimposed on the Church by leaving Israel out. Certainly, we as the Church will share the great millennial reign with them, but not without them. The Apostle Luke quoted the Angel that gave this message to Mary. "He shall be great, and shall be called the Son of the Highest: and the Lord God shall give unto him the throne of his father David: And he shall reign over the house of Jacob for ever; and of his kingdom there shall be no end." (Luke 1: 32-33)
Notice how Isaiah understood this nearly 2,000 years ago. He saw by the Spirit that the Jews would wander the earth in rejection, and that God would remember His promises. "For a small moment have I forsaken thee; but with great mercies will I gather thee. In a little wrath I hid my face from thee for a moment; but with everlasting kindness will I have mercy on thee, saith the LORD thy Redeemer." (Isaiah 54:7-8) God never forgets one promise that He has made and He never forsakes His own chosen family, the Jews.
I love the way God addresses His chosen family in this great prophecy of Isaiah. Let the world hate the Jews and seek to cleanse the earth of them, but God will judge the haters. "For the mountains shall depart, and the hills be removed; but my kindness shall not depart from thee, neither shall the covenant of my peace be removed, saith the LORD that hath mercy on thee. O thou afflicted, tossed with tempest, [and] not comforted, behold, I will lay thy stones with fair colours, and lay thy foundations with sapphires." (Isaiah 54:10-11) God is watching the world and preparing to redeem His chosen people.
Apostle Paul warned us emphatically to be a friend to the Jews and to pray for God's time of redemption. He will redeem Israel. It's overwhelming to see Isaiah 54 and then note that this prophecy chapter comes directly after the Messianic chapter of Isaiah 53. Blindness to Israel was temporary while the Church reached the world with the Gospel. Paul describes this carefully, "For I would not, brethren, that ye should be ignorant of this mystery, lest ye should be wise in your own conceits; that blindness in part is happened to Israel, until the fullness of the Gentiles be come in. For this [is] my covenant unto them, when I shall take away their sins. As concerning the gospel, [they are] enemies for your sakes: but as touching the election, [they are] beloved for the fathers' sakes. For the gifts and calling of God [are] without repentance." (Romans 11:25-29)
The glory that will soon be manifest in the land of the Jews is beautiful to behold. This is perfect proof that Israel's future is tied to the pre-millennial doctrines of Holy Scripture. When someone promotes the Post-millennial or Dominion ideas, they must bypass Israel and the promised prophetic future so real and beautiful. Isaiah Prophesied and Promised in an early statement, "And in mercy shall the throne be established: and He (the Lamb from verse 1) shall sit upon it in truth in the tabernacle of David, judging, and seeking judgment, and hasting righteousness. (Isaiah 16:5)
The Church does not need to deny anything that is promised to Israel because our promises are just as wonderful. The Jews have paid dearly for their failure to know Jesus as their Messiah. They have also paid dearly because of hatred from the spirit world for their connection to His Jewish lineage. It has been a double darkness that they have endured. All of these sorrows are soon to be forgotten as the fullness of God is enjoyed. The Lord promised, "with everlasting kindness will I have mercy on thee, saith the LORD thy Redeemer." (Isaiah 54: 8b)
OUR GIFT IS A CD OR CASSETTE OF TODAY'S BROADCAST THAT YOU CAN SHARE OR STUDY ABOUT THE GREAT TRUTH OF THE GOLDEN KINGDOM OF ONE THOUSAND YEARS.
Also, I will send a sermon entitled, "Born Again, An Overcomer". When we fully grasp the coming Kingdom of Jesus Christ on this earth with Satan in the bottomless pit we know why all hell hates the truth. Next Saturday we will continue to look at the Biblical teaching of this wonderful subject.
Call to order at 1-800-338-7884 or 704-391-0588. The e-mail address is secretary@pawcreek.org.