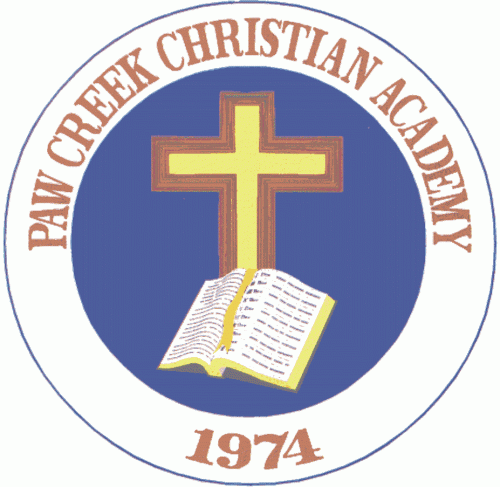 PCCA is one of the finest Full-Gospel, Bible-Teaching Private Christian Schools in the Charlotte, NC area. Our Academy offers classes for students in grades pre-kindergarten through twelfth grade.
We are a racially diverse, co-ed school with a curriculum based on strong Biblical truths. Our Teacher/Student Ratio is 1:9. We use the ABEKA and Bob Jones Academic Curriculums for our class studies.
We have Chapel Services every Friday morning that are a thrill! Lively singing, exciting preaching, special plays and guests make for a great time in the Lord.
The Paw Creek Christian Academy has many of the same Academic Clubs that are found elsewhere. History and Bible clubs take trips and have events that are fun for interested students. These clubs are used to further academic excellence or to foster Christian service and community service. Many of the clubs require excellent grade averages to retain membership.
Our BETA Club students must meet the highest academic standards. The BETA Club promotes character, develops leadership skills, encourages service involvement, recognizes achievement, and provides technological advantages to students in grades 5 – 12. This above average group of young men and women participate in many community related projects that are beneficial to their understanding of others. PCCA BETA club members have helped serve meals at homeless shelters, visited nursing homes with hugs and skits, raked leaves for their neighbors and much more.Potential College Application Boards look closely at this type of honor in selecting students for grants.
Our students have the opportunity to enjoy a Hot & Healthy Meal every day in the PCCA Cafe. All meals meet the North Carolina standards for nutrition content.
Our Core Curriculum
The clear teaching of the Bible is the foundation for all other learning.
Bible
Since the Bible is the most important subject in the Christian school, it should be taught specifically and systematically. Our Bible Program presents the Bible in the narrative style in which it is written. The stories of the Old and New Testaments in the lower grades lead up to a presentation of the profound truths of the Gospels, the Epistles, and the other portions of Scripture for older students.
History
Students need a realistic view of history, government, geography, and economics based upon the foundational truths of the Scriptures.
Mathematics
No subject matter better reflects the glory of God than mathematics. To study mathematics is to study God's thoughts after Him, for He is the great Engineer and Architect of the universe.
Science/Health
Science is the study of God's order, provision, and reasonableness as revealed in His physical creation.
English
Because God has given us the great commission of communicating His truth to mankind, we must give our students the finest tools available to carry out this goal in a reasonable, well-articulated manner.