WINNING THE PRIZE OF THE "BRIDE OF CHRIST"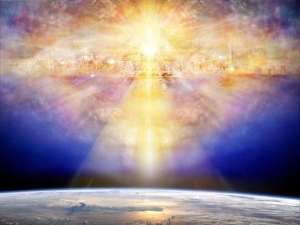 THE BRIDE OF CHRIST IS THE HIGHEST REWARD OF THE NEW HEAVEN AND NEW EARTH. Over and over in Scripture we hear the words similar to this statement: "And, behold, I come quickly; and my reward is with me, to give every man according as his work shall be." (Revelation 22:12) We are saved by grace and through faith but the rewards of the Lord are given to those that earn them. The Bride is the highest reward and the New Heaven and New Earth is the least reward. If you are saved, "Born Again," and an"Overcomer" of this world, sin, and the devil, then you will have eternal life in the New World. Remember the Lord's words,"He that overcometh shall inherit all things; and I will be his God, and he shall be my son. "(Revelation 21:7)
Apostle Paul was explicit about the fact of many believers losing their rewards because they were shabby in their lifestyle and labors. The Holy Ghost spoke using his anointed lips and pen stating, "But let every man take heed how he buildeth thereupon. For other foundation can no man lay than that is laid, which is Jesus Christ. Now if any man build upon this foundation gold, silver, precious stones, wood, hay, stubble; Every man's work shall be made manifest: for the day shall declare it, because it shall be revealed by fire; and the fire shall try every man's work of what sort it is. " (I Corinthians 3:10b-13) You will decide by your surrender and dedication what your reward or rewards will be. It's exciting to consider our Wonderful Lord honoring us with His rewards and it's sad to think of losing what we could have inherited. "If any man's work abide which he hath built thereupon, he shall receive a reward. If any man's work shall be burned, he shall suffer loss: but he himself shall be saved; yet so as by fire." (1 Corinthians 3: 14-15) This is plain truth, so make your life count for Him.
Apostle Paul was clearly dedicated to receiving the highest possible reward for his lifes work He said, "Brethren, I count not myself to have apprehended: but this one thing I do, forgetting those things which are behind, and reaching forth unto those things which are before, I press toward the mark for the prize of the high calling of God in Christ Jesus." (Philippians 3:13-14) Note the words this great Apostle spoke, "The PRIZE of the high calling" was his goal and passion.
Now we must get it in our heads that living in the city "New Jerusalem" is for the Bride, those with the highest reward. John the Revelator said, "And the nations of them which are saved shall walk in the light of it: and the kings of the earth do bring their glory and honour into it. And the gates of it shall not be shut at all by day: for there shall be no night there. And they shall bring the glory and honour of the nations into it. And there shall in no wise enter into it any thing that defileth, neither whatsoever worketh abomination, or maketh a lie: but they which are written in the Lamb's book of life." (Revelation 21:24-27) Here is a multitude of precious souls, saved and receiving many rewards, but not the highest one and the prize
I HAVE DETRIMINED LONG AGO, LIKE THE APOSTLE PAUL, TO GIVE UP EVERYTHING FOR THE "HIGH CALLING OF GOD IN CHRIST JESUS." To be saved and live in the New Heaven and New Earth is worth this whole world a thousand times, but to be His Bride for Eternity is the ultimate "REWARD". He has chosen you but you must make the sacrifice. You are saved by Grace but you will be rewarded according to your sacrifice and great devotions to Him.
DO NOT MISS THE NEW SERIES, "SIGNS THAT THE FINAL FULLNESS HAS ARRIVED." The first broadcast will cover "THE CULT OF MORMONISM". If you vote for Mitt Romney you need to know what you are voting to put in your White House. I'm sending a free copy of our Prophecy Publication to all that write or call. Ask for a catalog of our great list of Books, DVD albums, CD albums, hundreds of booklets, plus a great list of HEALTH items Call 1 800 338 7884 or e-mail at jrc@pawcreek.org .