THE WATCHING AND READY SAINTS WILL SOON BE GONE! (10 LIES SATAN TELLS PEOPLE)
"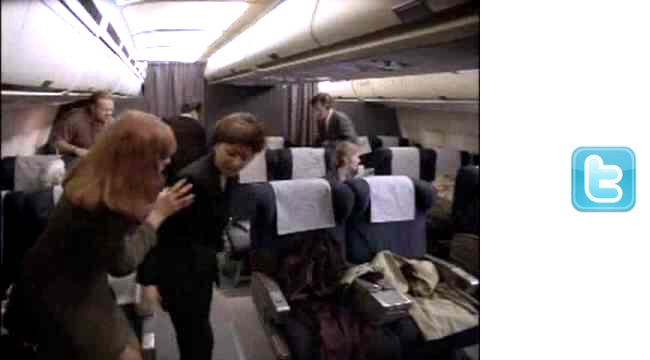 THERE IS A MULTITUDE OF RELIGIOUS PEOPLE THAT HAVE BEEN MISLED AND WILL BE LEFT WHEN THE RAPTURE OCCURS. Satan is in the business of lying and He has told religious lies since the time of his fall in the beginning. He told Adam and Eve a religious lie, "Ye shall not surely die," but they did. Ask the majority of the people you know that claim they are ready for the Rapture and they will tell you one of his false ideas.
Let me list a few of the lies that are everywhere among the church people and the world also.
1. God automatically forgives your future sin after you are saved.
2. Nobody can live holy and God doesn't expect it anyway.
3. I was saved as a child so I am still saved even though I'm not living right now.
4. The mercy of God is too great for anybody to be left.
5. Just believe that you are saved and ready and you are ready.
6. The Rapture is a hoax, you've got plenty of time.
7. A homosexual will go in the Rapture if they believed as a child.
8. The Rapture is a lie because God wants us to take dominion of the earth.
9. The Book of Revelation is a Book of symbols. It isn't literal.
10. God does not look on the outside. All He sees is your heart.
Everyone of these lies is fooling a great company of people. There is not one Scripture to support one of them.
Apostle Peter left no room for people to claim Christ after they had gone back to the pig pen of sin. "While they promise them liberty, they themselves are the servants of corruption: for of whom a man is overcome, of the same is he brought in bondage. For if after they have escaped the pollutions of the world through the knowledge of the Lord and Saviour Jesus Christ, they are again entangled therein, and overcome, the latter end is worse with them than the beginning. For it had been better for them not to have known the way of righteousness, than, after they have known it, to turn from the holy commandment delivered unto them. But it is happened unto them according to the true proverb, The dog is turned to his own vomit again; and the sow that was washed to her wallowing in the mire." (II Peter 2: 19-22) You have got to quit believing the lies out there among church people.
When the Son of God ascended, angels gave the message to over 500 people that He would return. What is so beautiful is how He would return just like He left. "And when he had spoken these things, while they beheld, he was taken up; and a cloud received him out of their sight. And while they looked stedfastly toward heaven as he went up, behold, two men stood by them in white apparel; Which also said, Ye men of Galilee, why stand ye gazing up into heaven? this same Jesus, which is taken up from you into heaven, shall so come in like manner as ye have seen him go into heaven." (Acts 1:9-11) The angels actually said, "In like manner".
The Son of God promised that He would come back to get us. Every truth in the Bible fits the glorious Rapture before the "Great Tribulation". Here are the Lord's words: "Let not your heart be troubled: ye believe in God, believe also in me. In my Father's house are many mansions: if it were not so, I would have told you. I go to prepare a place for you. And if I go and prepare a place for you, I will come again, and receive you unto myself; that where I am, there ye may be also." (Saint John 14:1-3) He's coming again and we are leaving.
MY FREE GIFT IS "SIX REASONS WHY CHRISTIAN LADIES SHOULD NOT DRESS IN MEN'S ATTIRE" A NEW SERIES ON OPEN BIBLE DIALOGUE ENTITLED, "PREPARATION FOR THE MARRIAGE SUPPER AND THE CITY OF THE BRIDE ACTUALLY NAMED, IT'S TIME FOR THE SHOUT" is in progress every Saturday. There is no subject more exciting than getting ready for eternity as the "Bride Of Christ". Multitudes will inherit the New Heaven and The New Earth but the Bride of Christ will inherit New Jerusalem. You can now follow us by Radio, Internet, the printed page or on Twitter. We are going to have a shouting good time during the next few weeks with this great subject. Our partnership family is growing and you can be a part. Every Rapture Ready Believer must have a church and we will be your church if there is no Bible believing church near you. Call for our weekly free gift at 1 704 391 0588 (Toll free 1 800 338 7884) or E-mail jrc@pawcreek.org.