"BORN AGAIN": ENTHRALLED WITH THE HOLY BIBLE
"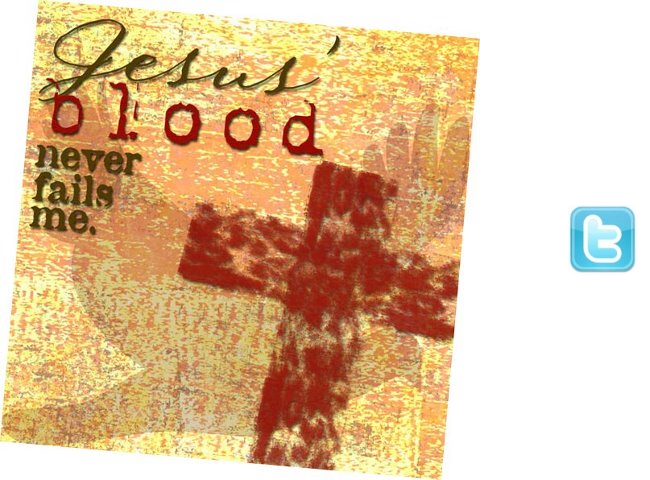 A BORN AGAIN CHRISTIAN WILL IMMEDIATELY FALL IN LOVE WITH THE HOLY BIBLE. The Bible will no longer be just a Book but the Infallible Truth. The new creature that the Holy Spirit has created will find this breathtaking Book a marvelous delight. Apostle Peter said it beautifully, "Being born again, not of corruptible seed, but of incorruptible, by the word of God, which liveth and abideth for ever." (I Peter 1:23)
It is truth by the Holy Spirit that creates this newborn believer. It is supernatural and it breaks the powers of the flesh and the world and prepares the soul to explode in newness. Further, Apostle Peter said, "Wherefore laying aside all malice, and all guile, and hypocrisies, and envies, and all evil speakings, As newborn babes, desire the sincere milk of the word, that ye may grow thereby:…" (I Peter 2:1-2) When you are miraculously "Born Again" you will have victory in your soul. I get information from negative people all the time talking about how impossible it is to live a pure life. The problem is simple, they have never been "Born Again". The church world is full of these poor souls that are living defeated lives. That's not what our Lord has planned for them or you.
Listen to the Apostle Paul declare the glory and victory of a soul that's been to the cross. "What shall we say then? Shall we continue in sin, that grace may abound? God forbid. How shall we, that are dead to sin, live any longer therein? Know ye not, that so many of us as were baptized into Jesus Christ were baptized into his death? Therefore we are buried with him by baptism into death: that like as Christ was raised up from the dead by the glory of the Father, even so we also should walk in newness of life. For if we have been planted together in the likeness of his death, we shall be also in the likeness of his resurrection: Knowing this, that our old man is crucified with him, that the body of sin might be destroyed, that henceforth we should not serve sin." (Romans 6:1-6)
It's a simple step. Jesus is a supernatural Savior and His Blood is mighty to save. If you can believe that then find an altar and fling yourself on that altar. Tell God in Jesus Name that you surrender all to Him and then do it. Repent of sin, confessing yourself lost and bound for hell and then believe that He is ready to change you. It may happen in a flash or He may see that you are not quite ready. Be committed and He will know it, then claim it, wait on it, and at the perfect moment the new person will come alive. It will be shouting time when the burden of sin is gone and you are free to obey Him. Only the power of the Holy Spirit can do the work and He will. I'm praying for every soul that reads this article. Please now, listen to the sermon and e-mail me that you are now "Born Again".
A NEW SERIES ON OPEN BIBLE DIALOGUE ENTITLED, "PREPARATION FOR THE MARRIAGE SUPPER AND THE CITY OF THE BRIDE ACTUALLY NAMED, IT'S TIME FOR THE SHOUT" is in progress every Saturday. There is no subject more exciting than getting ready for eternity as the "Bride Of Christ". Multitudes will inherit the New Heaven and The New Earth but the Bride of Christ will inherit New Jerusalem. You can now follow us by Radio, Internet, the printed page or on Twitter. We are going to have a shouting good time during the next few weeks with this great subject. Our partnership family is growing and you can be a part. Every Rapture Ready Believer must have a church and we will be your church if there is no Bible believing church near you. Call for our weekly free gift at 1 704 391 0588 (Toll free 1 800 338 7884) or E-mail jrc@pawcreek.org.