THE JOY OF "BORN-AGAIN" LIVING (Sanctuary Sermon)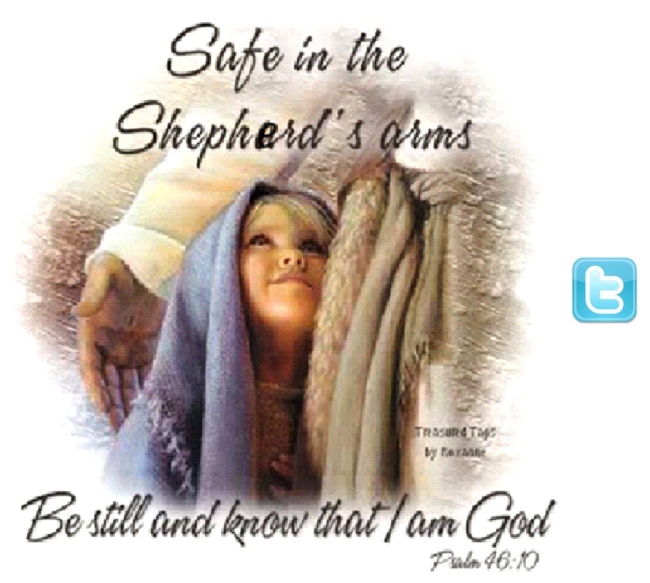 THE "BORN-AGAIN" BELIEVER MUST REMEMBER THAT THEY LIVE IN A "GLASS HOUSE." We are always to be a shining light, a city set on a hill. There is no Gospel more powerful than a well ordered life. The world has a tendency to pick an out and out Christian apart. Apostle Paul called us an Epistle. "Forasmuch as ye are manifestly declared to be the epistle of Christ ministered by us, written not with ink, but with the Spirit of the living God; not in tables of stone, but in fleshy tables of the heart." (II Corinthians 3:3)
Our Lord is the Light of the world, but He also called us to be His light of the world. He stated, "Let your light so shine before men, that they may see your good works, and glorify your Father which is in heaven." (Matthew 5:16) His previous Words make it all very plain, " Ye are the salt of the earth: but if the salt have lost his savior, wherewith shall it be salted? it is thenceforth good for nothing, but to be cast out, and to be trodden under foot of men. Ye are the light of the world. A city that is set on an hill cannot be hid. Neither do men light a candle, and put it under a bushel, but on a candlestick; and it giveth light unto all that are in the house." (Matthew 5:13-15) He is really depending on you and me to be such a light that men/women cannot escape His marvelous grace. We are His examples of the power of Grace to change.
The Gentile Apostle also wrote to the Jewish believers. Here are his words to the Hebrew Saints, "Wherefore seeing we also are compassed about with so great a cloud of witnesses, let us lay aside every weight, and the sin which doth so easily beset us, and let us run with patience the race that is set before us, Looking unto Jesus the author and finisher of our faith; who for the joy that was set before him endured the cross, despising the shame, and is set down at the right hand of the throne of God. For consider him that endured such contradiction of sinners against himself, lest ye be wearied and faint in your minds." (Hebrews 12:1-3)
But the "Born-Again" believers are blessed beyond explanation. The Lord Jesus will not be a debtor to any one of His children. The Covenant of the New Testament is bought by His Blood and cannot fail. Every promise is written with indelible ink. If you trust Him and obey Him you will live a victorious life. There will be chastening when you go astray but forgiveness when you confess and return.
Our life must be a constant looking to Him. Our heart is set on Him as we "Live by Faith." We should consider our hard trials as joy because they enable us to grow. Do not refuse when He corrects you. "To the general assembly and church of the firstborn, which are written in heaven, and to God the Judge of all, and to the spirits of just men made perfect, And to Jesus the mediator of the new covenant, and to the blood of sprinkling, that speaketh better things than that of Abel. See that ye refuse not him that speaketh. For if they escaped not who refused him that spake on earth, much more shall not we escape, if we turn away from him that speaketh from heaven: Whose voice then shook the earth: but now he hath promised, saying, Yet once more I shake not the earth only, but also heaven. And this word, Yet once more, signifieth the removing of those things that are shaken, as of things that are made, that those things which cannot be shaken may remain. Wherefore we receiving a kingdom which cannot be moved, let us have grace, whereby we may serve God acceptably with reverence and godly fear: For our God is a consuming fire." (Hebrews 12:25-29) This does not sound like the cheap religion that is normal in today's church.
THIS FINAL PROGRAM IN THIS SERIES ENTITLED, "THE HARBINGER: A FORBIDDEN FABLE" WILL CONTINUE NEXT SATURDAY. THIS COMING SATURDAY'S BROADCAST WILL BE "THE HARBINGER, LEANING TOWARD POST-MILLINNISM. I am overwhelmed with the church's utter lack of discernment. The so-called prophet in this book is possessed with all the characteristics of the occult. Almost every action of a Psychic Practitioner is evident. His use of Scriptures from Jewish history and the application of those Scriptures to the New Testament era is "Replacement Theology". His close connections to Rick Joyner, Jim Bakker, and Sid Roth is enough to warn any careful person. There is not one reference in this book to a single truth that is the heartthrob of End Time Prophecy. The Rapture, the Antichrist, The Nation of Israel's future Kingdom, The Battle Of Armageddon, the Seven Year Tribulation or the Millennium are never named one time. A special article documenting every fact that we will discuss will be free to every listener. This Broadcast is live all over the world. Go to our Home page to stream live or download from the archives. Call 1-704-391-0588 or 1-800-338-7884. Our e-mail is secretary@pawcreek.org