"THE HARBINGER", A FORBIDDEN FABLE (Nine aspects in Biblical Discernment)
"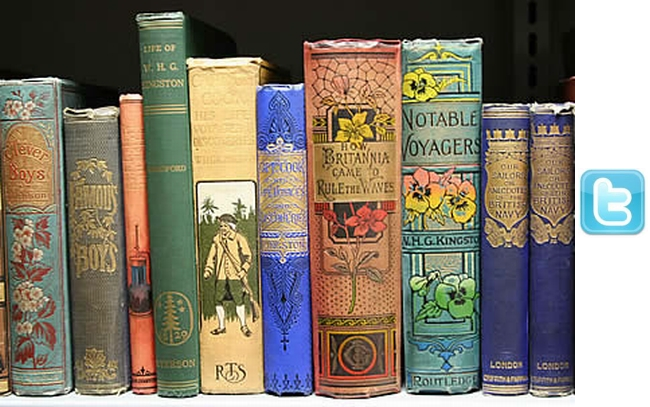 LETS LOOK PAST "THE HARBINGER" AND SEE WHAT THE BIBLE SAYS ABOUT DISCERNMENT. Discernment is being discussed from a very negative viewpoint because of this book. People love discernment as long as it's something they do not believe or love. When someone get infatuated with anything, book, preacher, song ,etc, then discernment becomes an enemy. One person this week called discerning, "engaging in blood sport". She apologized because she once was involved in this kind of ministry. SAD! That is what the New Wine crowd like Rick Joyner call discernment. Nobody will mind discernment if they have nothing to hide. That is why every Post from this ministry is open to your comments. I enjoy people picking apart what I write or preach.
DISCERNMENT MUST FOLLOW A BIBLICAL COURSE:
1. Nothing can be taken out of the context.
2. All interpretation of Scripture must be confirmed by other Scriptures on the same subject.
3. Types or symbols will always be identified by other places in the Holy Bible. (Four beasts in Revelation four are called Living Creatures in Ezekiel one.)
4. The plain sense of the Word.
5. Always interpret the Word of God literal. (A type in Scripture is taken literally after you determine it's meaning by the Bible,)
6. The characteristics of the Occult are never to be confused with God's Divine action.
7. The moment a psychic action is embraced or witnessed you know it's false.
8. Paranormal is never equated with the Holy Ghost.
9. The use of Scripture must never be the single means of discernment. (All false prophets use Scripture to
fool their subjects.
The Holy Bible plainly forbids the use of mysterious fables or magical stories to teach Holy Scripture. A fable is strikingly different from a fiction book. A normal fiction is true to life experiences. It simply tells a real story with the use of fictional experiences and people. A fable involves the strange worlds of mysticism and psychic experiences. It also takes the paranormal and tries to make it normal. "The Harbinger" is a fable, or worse, it is a fairytale.
Holy Scripture is extremely plain about the use of fables in concurrence with the Bible. In his first letter, Timothy warned the believers about this work of Satan. "For the time will come when they will not endure sound doctrine; but after their own lusts shall they heap to themselves teachers, having itching ears; And they shall turn away their ears from the truth, and shall be turned unto fables. But watch thou in all things, endure afflictions, do the work of an evangelist, make full proof of thy ministry." (2 Timothy 4: 3-5) Fables are a big focus of the world and especially of the spiritualistic subcultures.
For our education of fables, let's look at Barnes' notes on the above scripture. "Neither give heed to fables – That is, that they should not bestow their attention on fables, or regard such trifles as of importance. The "fables" here referred to were probably the idle and puerile superstitions and conceits of the Jewish rabbis. The word rendered "fable" (μῦθος: muthos) means properly "speech" or "discourse," and then fable or fiction, or a mystic discourse. Such things abounded among the Greeks as well as the Jews, but it is probable that the latter here are particularly intended. These were composed of frivolous and unfounded stories, which they regarded as of great importance, and which they seem to have desired to incorporate with the teachings of Christianity. Paul, who had been brought up amidst these superstitions, saw at once how they would tend to draw off the mind from the truth, and would corrupt the true religion. One of the most successful arts of the adversary of souls has been to mingle fable with truth; and when he cannot overthrow the truth by direct opposition, to neutralize it by mingling with it much that is false and frivolous." (Barnes Notes on the Bible, Exposition Commentary Volume VI, 1 Timothy 1:4)
Warren Wiersbe astutely observes "It is not likely that man-made fables will convict them of sin or make them want to repent! The result is a congregation of comfortable, professing Christians, listening to a comfortable, religious talk that contains no Bible doctrine. These people become the prey of every false cult because their lives lack a foundation in the Word of God. It is a recognized fact that most cultists were formerly members of churches. (Wiersbe, W: Bible Exposition Commentary, 2 Timothy 4:4)
The Strong's concordance was even stronger, "Neither give heed to fables – Idle fancies; things of no moment; doctrines and opinions unauthenticated; silly legends, of which no people ever possessed a greater stock than the Jews. Their Talmud abounds with them; and the English reader may find them in abundance in Stehlin's Jewish Traditions, 2 vols. 8vo." Then he defined the word Fables (3454: Muthos). "Muthos refers to tales (a tale is a usually imaginative narrative of an event that often contains imagined or exaggerated elements) or fables (a fable can refer to a short fictitious story which teaches a moral lesson but in the NT fable is used only in a negative sense as something to be avoided because it is false and unreal) fabricated by the mind in contrast to reality. Muthos therefore refers to fictional tales in contrast to true accounts and represents manufactured stories that have no basis in fact. The Greek and Roman world abounded in stories about so-called "gods" which were nothing more than human speculations that in vain (and in error) tried to explain the world's origin and life's purpose and end!" (Clarke's Commentary Volume VI, 1 Timothy 1:4)
There is no question but the Bible forbids fables. "Neither give heed to fables and endless genealogies, which minister questions, rather than godly edifying which is in faith: so do." (I Timothy 1:4) "But refuse profane and old wives' fables, and exercise thyself rather unto godliness." (I Timothy 4:7) "Not giving heed to Jewish fables, and commandments of men, that turn from the truth." (Titus 1:14) "For we have not followed cunningly devised fables, when we made known unto you the power and coming of our Lord Jesus Christ, but were eyewitnesses of his majesty." ( II Peter 1:16)
As we have learned more and more about this book, "The Harbinger". it has becomes clear that it is a fable. It has really raised red flags of warning. Nothing in this book is believable. The Prophet is a fictional character, which means that his prophecies are also fictional. The entire book is called fictional except for his unfounded use of the Scripture. The documentations in the book are woven around the seals and harbingers in a style that creates a fabricated story or a fable. We call it a fable because the book is written around psychic activities and not the true Spiritual real world.
THIS NEW SERIES ENTITLED, "THE HARBINGER: A FORBIDDEN FABLE" WILL CONTINUE NEXT SATURDAY. THIS COMING SATURDAY'S BROADCAST WILL BE "THE HARBINGER, LEANING TOWARD POST-MILLINNISM. I am overwhelmed with the church's utter lack of discernment. The so-called prophet in this book is possessed with all the characteristics of the occult. Almost every action of a Psychic Practitioner is evident. His use of Scriptures from Jewish history and the application of those Scriptures to the New Testament era is "Replacement Theology". His close connections to Rick Joyner, Jim Bakker, and Sid Roth is enough to warn any careful person. There is not one reference in this book to a single truth that is the heartthrob of End Time Prophecy. The Rapture, the Antichrist, The Nation of Israel's future Kingdom, The Battle Of Armageddon, the Seven Year Tribulation or the Millennium are never named one time. A special article documenting every fact that we will discuss will be free to every listener. This Broadcast is live all over the world. Go to our Home page to stream live or download from the archives. Call 1 704 391 0588 or 1 800 338 7884. Our e-mail is secretary@pawcreek.org