RICK WARREN, "THE ULTIMATE FOLLY OF FALSE DOCTRINES"
"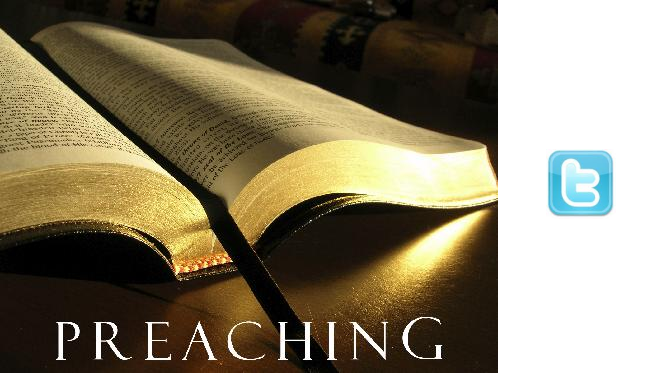 THE LORD JESUS WARNED US ABOUT THE OFFENCES THAT WOULD FLOOD THE WORLD DURING THE END OF THE CHURCH AGE. Listen to His perfect description of this hour. "And then shall many be offended, and shall betray one another, and shall hate one another. And many false prophets shall rise, and shall deceive many. And because iniquity shall abound, the love of many shall wax cold. But he that shall endure unto the end, the same shall be saved. And this gospel of the kingdom shall be preached in all the world for a witness unto all nations; and then shall the end come." (Matthew 24: 10-14)
Nothing is so heart-breaking to sincere Christians as the careless departure from the Holy Bible. Isaiah cried out in despair as he proclaimed this fact. "And judgment is turned away backward, and justice standeth afar off: for truth is fallen in the street, and equity cannot enter." (Isaiah 59:14)
There appears to have become a consensus that the Biblical doctrines and their infallibility no longer counts to anyone. The Bible says it very differently. The only real truth in the world is Biblical truth and it will stand the test of time. "Think not that I am come to destroy the law, or the prophets: I am not come to destroy, but to fulfill. For verily I say unto you, Till heaven and earth pass, one jot or one tittle shall in no wise pass from the law, till all be fulfilled. Whosoever therefore shall break one of these least commandments, and shall teach men so, he shall be called the least in the kingdom of heaven: but whosoever shall do and teach them, the same shall be called great in the kingdom of heaven. For I say unto you, That except your righteousness shall exceed the righteousness of the scribes and Pharisees, ye shall in no case enter into the kingdom of heaven." (Matthew 5:17-20)
The Lord spoke often of the offence that would become dominate and would characterize the end of time. "And ye shall be betrayed both by parents, and brethren, and kinsfolks, and friends; and some of you shall they cause to be put to death. And ye shall be hated of all men for my name's sake. But there shall not a hair on your head perish. In your patience possess ye your soul." (Luke 21: 16-19) These truths are vital for this generation to hear. These great words of the "Eternal Word" Himself is exactly what we will be judged by. Truth will prevail.
John the Revelator warned of the consequence of deleting or changing the Word of God. "For I testify unto every man that heareth the words of the prophecy of this book, If any man shall add unto these things, God shall add unto him the plagues that are written in this book: And if any man shall take away from the words of the book of this prophecy, God shall take away his part out of the book of life, and out of the holy city, and from the things which are written in this book." (Revelation 22:18-19) The statements of several that have responded to my strong position of Rick Warren suggest that he can still be saved even if he has grossly departed from truth. How can that be? If the Bible elevates itself to the final expression of His perfect will and we willingly follow our devices, how can we expect to be eternally saved? I guess I'm a legalist because I see the Holy Word as binding on my life. The truth is I love living by the whole of the Scripture.
The Bible is a covenant or a will and we are part of that covenant. It is just as legal as a deed to your home or car. If someone walks up to you and says, "Get out of this house, I'm taking over and moving in," you had better have a legal deed. If you have a legal deed but you still move out you are a foolish individual. I would feel just as foolish if I read the Bible and saw the truth of my covenant, but then broke that covenant and did like I pleased. I do not believe that anyone will be saved that rejects truth and claims their own doctrines. I do not believe you can disobey the Bible and still be saved. Of course, anyone can repent and return and that is His mercy to forgive. Salvation is in the Love and Surrender to Christ and in love and surrender to truth.
My gifts this week are two Booklets. The first is entitled "THE NIV BIBLE: APOSTASY IN PRINT" and the second is, "THE MUSIC OF THE ANTICHRIST." I am dedicated to helping turn the tide back to Biblical Christianity. The Word Of God is so simple and wonderful. Order a special album on "The Purpose Driven Life." It includes six Broadcasts on this subject. Call us at 1 800 338 7884 (704 391 0588) or E-mail jrc@pawcreek.org. Go to our Home page for Sermons, Articles and Broadcasts from several years.