JOHN THE REVELATOR SAW THE GLORIFIED SAINTS OCCUPYING THE WHITE HOUSE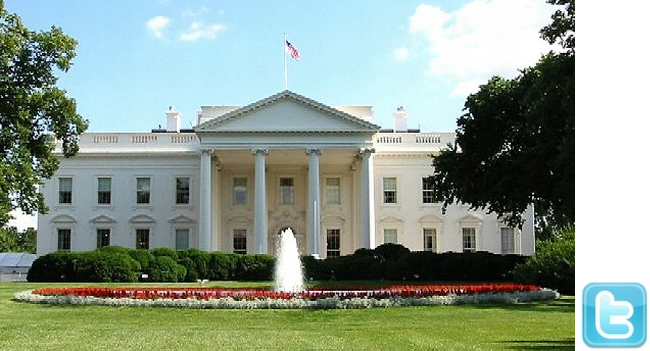 IT WILL NOT BE LONG UNTIL THE WICKED CROWD IN THE WHITE HOUSE ARE OUT OF BUSINESS. Wonderful pure saints will drive this wicked regime from their pedestal into the arms of death. The future belongs to the Saints of the living God and He will rip it from the godless that hate Him. Everything these imposters have taken from us will be returned fourfold. The gardens around our White House will bloom with everlasting color. The unclean stains on White House walls will be forever washed away.
God's saints are soon to occupy the White House and rule America, (And the whole world) from sea to shining sea. The wicked presently rule with a vile arrogance like they believe such uncleanness can live forever. Their music is lyrics that conjure up animal instincts. The language is nasty and unfit for a bar room. The sexual depravity of men with men and women with women is the dream of uncontrolled liberties. They sacrifice to devils while our nation is facing destruction. They will soon pay for their corruption.
The great Biblical Revelator saw our day coming and he saw us singing as we prepared for our time to rule this world. "And they sung a new song, saying, Thou art worthy to take the book, and to open the seals thereof: for thou wast slain, and hast redeemed us to God by thy blood out of every kindred, and tongue, and people, and nation; And hast made us unto our God kings and priests: and we shall reign on the earth." (Revelation 5:9-10) Our earth has suffered what may appear to be unrecoverable damage but our God has a redeemable plan and we are at the center of His coming glory.
This Divine Plan has been clear from the beginning. The wicked are short lived but the righteous are forever. Apostle Paul wrote of this coming day of the glory of God's choice creation of man. Listen to his explanation. "But one in a certain place testified, saying, What is man, that thou art mindful of him? or the son of man, that thou visitest him? Thou madest him a little lower than the angels; thou crownedst him with glory and honour, and didst set him over the works of thy hands: Thou hast put all things in subjection under his feet. For in that he put all in subjection under him, he left nothing that is not put under him. But now we see not yet all things put under him." (Hebrews 2:6-8) It's done but not quite. Just a few more days to allow sin it's last chance to repent.
This plan is worldwide and every nation will be ruled by the Godly that were hated in their day. Multitudes have died as martyrs because they would not bow to popular opinion. The blood of these saints is crying from their graves. This is one of the forces that is already shaking the planet earth. Listen to the Holy Ghost explain our troublesome hour. "For we know that the whole creation groaneth and travaileth in pain together until now. And not only they, but ourselves also, which have the firstfruits of the Spirit, even we ourselves groan within ourselves, waiting for the adoption, to wit, the redemption of our body." (Romans 8:22-23) The hour of our reign is so close that we can hear the death groans of a dying unclean system of Godless rule.
While the coming thousand years seem short compared to eternity, it will be glory that never ends. From the One Thousand Years or the Biblical Millennium, we will move right into the Massive City of New Jerusalem. "Blessed and holy is he that hath part in the first resurrection: on such the second death hath no power, but they shall be priests of God and of Christ, and shall reign with him a thousand years." (Revelation 20:6) The present White House reeks with nauseating vileness but it is to be short lived. I do not believe there is one chance of it lasting for four more years. Every capital on the face of this earth belongs to the saints. Some of these stately buildings will be destroyed and some will be waiting for the saints. Either way the Blood washed that walk with the Lord will soon be the kings, governors, mayors and officials of the King. His name is Jesus and he will rule the world and we will rule with Him. I can almost hear the music of the Godly Redeemed as we join the King of Kings in the land of Holiness, Equality and Justice.
MY FREE ARTICLE IS "ANGELS: HOLY AND UNHOLY" We are preparing a notebook entitled, "THE INVISIBLE REALM: HOLY ANGELS AND UNHOLY ANGELS". This is a comprehensive study of this subject like I have always wanted for myself. THIS WILL GIVE YOU A BIBLICAL PICTURE OF THE WARFARE WE FACE IN THE SPIRITUAL WORLD THAT IS DEFEATING MOST OF THE CHURCH WORLD. It will be done in full color and will be about 150 pages. Everything we do is fully guaranteed with our money back promise. We are here to bless, not make money. The notebook will be sent immediately with the first stage, then we'll follow with the additional pages. (Notebook $29.95, Email without notebook cover $15.00) Call 1 800 338 7884 or 1 704 391 0588. Email us at secretary@pawcreek.org. This is many hours of research and writing so please pray for me.