WHEN GOD DEFENDS ISRAEL AND ISLAM IS DESTROYED (Four Things To Discount)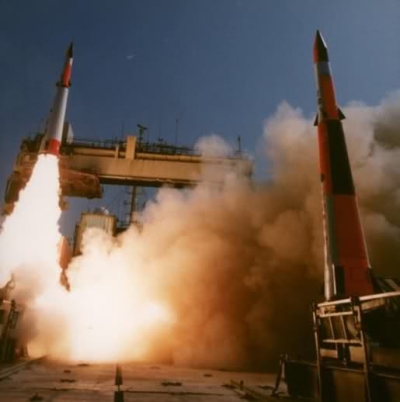 THE ISLAMIC RELIGION WILL BE TOTALLY DESTROYED WHEN JEHOVAH GOD SENDS A FIRESTORM ON GOG AND MAGOG. Joel gave a prophecy in his anointed Book and describes this destruction. "But I will remove far off from you the northern army, and will drive him into a land barren and desolate, with his face toward the east sea, and his hinder part toward the utmost sea, and his stink shall come up, and his ill savour shall come up, because he hath done great things. Fear not, O land; be glad and rejoice: for the LORD will do great things." (Joel 2:20-2) Notice that these nations that send their armies will not just lose their armies but their cities and Institutions of Government. It will be total destruction. Moscow, Damascus, Tehran, and the capitols of every country that join the coalition will be fire stormed out of existence. The Text above called their countries, "A land barren and desolate."
The world will be brought to the edge of total obliteration. Many commentators will be on the airwaves and internet calling the developing schemes of this massive army "the end of human existence." Russia will threaten the nations with nuclear holocaust if anyone comes to Israel's defense. The only words of hope will be those of Bible believers– men and women that have read God's final words of prophetic promises. If our governmental officials do not understand what God is going to do, they will bow to the Russian warnings. Europe will be hiding in their basements and deep government enclaves. Even the atheists will probably be praying.
FOUR THINGS TO TOTALLY DISCOUNT:
1. THAT GOD HAS DIVORCED ISRAEL; A TOTAL FALSEHOOD
2. THAT "PSALMS 83" IS A WAR THAT WILL PRECEDE GOG AND MAGOG: NOT BIBLICAL
3. THE BOOK, 'THE HARBINGER" BY JONATHAN CAHN. A LYING PROPHECY
4. THAT ISLAM IS NOT THE RELIGION OF THE ANTICHRIST, IT IS APOSTATE CHRISTIANITY
Our God that possesses this Universe is planning a revelation of Himself and His love for Israel that will startle the World. God will defend Israel with a show of divine deliverance that will never be forgotten. The Holy Spirit said, "And thou shalt come up against my people of Israel, as a cloud to cover the land; it shall be in the latter days, and I will bring thee against my land, that the heathen may know me, when I shall be sanctified in thee, O Gog, before their eyes. Thus saith the Lord GOD; Art thou he of whom I have spoken in old time by my servants the prophets of Israel, which prophesied in those days many years that I would bring thee against them? And it shall come to pass at the same time when Gog shall come against the land of Israel, saith the Lord GOD, that my fury shall come up in my face." (Ezekiel 38:16-18) This small nation of Israel has been a thorn in the side of these nations that join this coalition of armies. They hate Israel because God is with them and prospers them in spite of their sins. They are His family in a special way as the family of our Lord Jesus Christ. When He finishes with this dark crowd of Jewish and Christian haters the world will know He is God Almighty.
The crowd that makes up Gog and Magog are all haters of the Bible and the Lord Jesus Christ. There will be a multitude of liberal God and Jew despisers right here in America that will either be destroyed at the same time or soon thereafter. Very likely there will be firestorms in cities of America that were shouting their support for Gog and Magog as this war progresses. This is a safe time to be on Israel's side and dangerous to be otherwise.
God will call for the feathered fouls of the earth to gather in Israel and to banquet on the flesh of this host marching toward Jerusalem. And, thou son of man, thus saith the Lord GOD; Speak unto every feathered fowl, and to every beast of the field, Assemble yourselves, and come; gather yourselves on every side to my sacrifice that I do sacrifice for you, even a great sacrifice upon the mountains of Israel, that ye may eat flesh, and drink blood. Ye shall eat the flesh of the mighty, and drink the blood of the princes of the earth, of rams, of lambs, and of goats, of bullocks, all of them fatlings of Bashan. And ye shall eat fat till ye be full, and drink blood till ye be drunken, of my sacrifice which I have sacrificed for you. Thus ye shall be filled at my table with horses and chariots, with mighty men, and with all men of war, saith the Lord GOD. And I will set my glory among the heathen, and all the heathen shall see my judgment that I have executed, and my hand that I have laid upon them. So the house of Israel shall know that I am the LORD their God from that day and forward." (Ezekiel 39:17-22) This war is right on schedule. This is likely the year. Joel seems to suggest that the great victory over this army is also the time for the "Latter Rain of Pentecost." Prepare your hearts for Holy Ghost Revival.
I will give three Prophetic News Alerts to those that will read and study them.The titles are,"Israel's Enemies Decimated", "The Middle Eastern Nations Related To The War Of Gog And Magog" and "The Ark Of The Covenant". Our book "THE MASTERPIECE" is one of the best study tools for understanding the Book Of Revelation. It honors the chronological perfection of this masterpiece from the Lord Himself. Go to the HOME PAGE by clicking on the church picture above the introduction for this edition of Open Bible Dialogue. Please click below to hear this one hour broadcast, Call at 1 800 338 7884 0r E-mail us at jrc@pawcreek.org .