Transgender Children: Satan's Latest Lie (A Special Message From Pastor Chambers)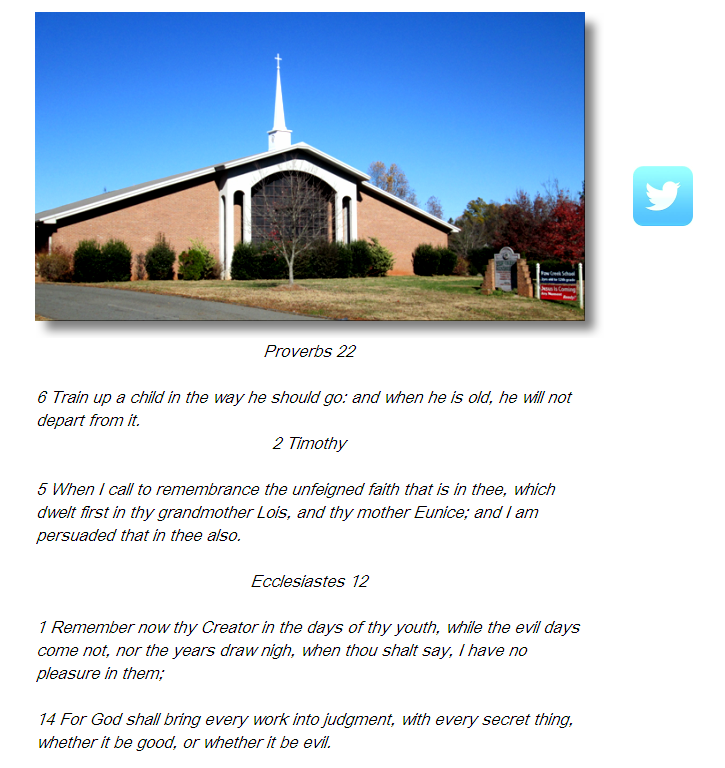 "Transgender Children" is a Satanic lie. How can a 4 or 5 year old child know that he or she has the wrong body? We do not let children buy strong drink until they are twenty-one years of age and yet we accept their confused state of sexual emotions. Insanity is not a strong enough word for such stupidity. Only the Prince of Darkness named by our Lord Jesus Himself could dream up such a lie. The sodomy world (Homosexuals, Lesbians or Transgender persons) are looking for the right to sodomize children and this is their door to such foul activity. Demons that possess many sodomy victims crave the satisfaction of consuming little bodies of beautiful children.
Every Bible believing church and Christian has got to speak out against this abomination. Listen to the Scriptures as I quote what God the Father said to Israel: "And the Lord said unto him, Go through the midst of the city, through the midst of Jerusalem, and set a mark upon the foreheads of the men that sigh and that cry for all the abominations that be done in the midst thereof…And as for me also, mine eye shall not spare neither will I have;pity, but I will recompense their way upon their head." Ezekiel 9: 4, 10
I am calling God's church and God's people to call this abomination what it represents.Any man or women that will allow this dark life into their home or allow their children to claim it's acceptance is just as guilty as the leaders of this uncleanness. Never in history has the Heavenly Father failed to judge those that follow this path. Judgment is absolutely coming on our nation unless we will repent.
Your Love for this Ministry is a wonderful thing to me. I want to share exciting things that are happening or are about to happen in the coming weeks. My burden is a heavy one because the time is so short. If Jesus Christ should Rapture the Saints today, we would be back in Seven Years to share with Him in establishing His New World Order. We must get ready to be His Kings And Priests. Please make yourself a note of these exciting events and opportunities.
* Open Bible Dialogue/Telecast
The broadcast this Saturday will be entitled, "Transgender Children: A Lie From Satan." We must call this abomination by its name. America has had some dark experiences but nothing compared to this sodomy invasion. There is not one thought that can be declared but God must judge such utter filth. It is deplorable to consider a generation of children full of transgender confusion. The Antichrist has set his sight on the children. I never thought this would come until after the Rapture. The Antichrist has set his design on making the world a sodomite world because that is what the "Seven Years of the Great Tribulation" will be. For it to start now proves that the Rapture is in the air. We will be gone shortly but our world will be worse than a cess pool. How bad does it get before we are gone is only known by the Heavenly Father. Watch this broadcast live right on the Internet at pawcreek.org . (Time 1:00 PM Saturday est.
* Sermons Are Presented Weekly
Sunday is "Academy Sunday." Our children from PCCA will be singing and sharing their wonderful Christian Education. My sermon will be entitled "The Great Gospel of Jesus Christ." I Timothy 1: 9-15 You should not miss it if possible. Our Sunday morning sermons are always made available in the achieves (24/7) at pawcreek.org . The icon is on the Home Page with this Pastor standing at the Pulpit.
* You can find us on Twitter and Facebook
Follow us to keep up with the latest blessings from the Holy Spirit.
* Camp Meeting 2015
The theme for this year is "Preparing the Saints for the Millennial Reign of Jesus Christ." We could be raptured with the Lord any moment. Once the rapture occurs, we will be back in seven years to rule this world. Wicked people will not be allowed to live in Jesus Christ's Kingdom covering the whole world.
– Night Speaker: Rev. Michael Switzer
– Bible Teacher: Rev. Jeff Mayo
– Early Bible Study: Rev. Joey Yeatts and other guests
– Time: June 28-July 3 (Sunday to Friday)
– Early Bible Study starts Tuesday morning with Rev. Joey Yeatts speaking on "The Eastern Gate and the Entrance of the King of Kings."
– There is no greater evangelist than Rev. Michael Switzer. He starts Sunday Evening at 6:00 PM, June 28.
– Hot meals will be served complimentary every day from Tuesday to Friday. Wonderful foods to purchase at night.
– Rev. Jeff Mayo is a grand preacher and will bless you every morning, Tuesday to Friday.

Call our office for a flyer to post or send and a list of motels that serve us with low prices: 1-800-338-7884 or 704-391-0588
* Paw Creek Christian Academy
Christian Parents must dedicate their children to Christian education. The entire curriculum and moral standards of public schools are no longer acceptable to children being raised in a Biblical church.
Bathrooms are becoming "unisex" throughout America. You will answer to God if you leave your children in such a vile place. Paw Creek Christian Academy is a great school serving the area in and around Charlotte, NC. Call Wendi at 704-391-0588 for an information packet.
* Paw Creek Church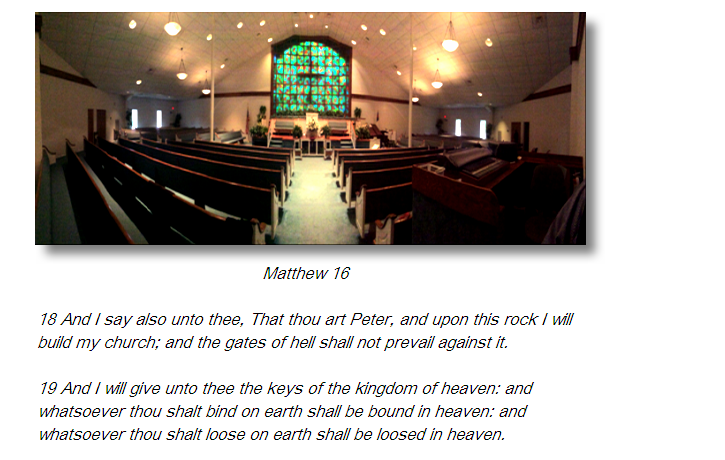 Our church is a place "Where Love Will Meet You at the Door." Welcome to worship and to hear the Word of God. The Bible is our standard for ministry and worship. Jesus spoke, "And he said unto them, Go ye into all the world, and preach the gospel to every creature. He that believeth and is baptized shall be saved; but he that believeth not shall be damned. And these signs shall follow them that believe; In my name they shall cast out devils; they shall speak with new tongues; They shall take up serpents; and if they drink any deadly thing, it shall not hurt them; they shall lay hands on the sick, and they shall recover. So then after the Lord had spoken unto them, he was received up into heaven, and sat on the right hand of God. And they went forth, and preached every where, the Lord working with them, and confirming the word with signs following. Amen." (Mark 16:15-20)
Lots of Joy and Love,
Joseph R. Chambers