THE HOLY SPIRIT IS OUR FRIEND AND COMFORTER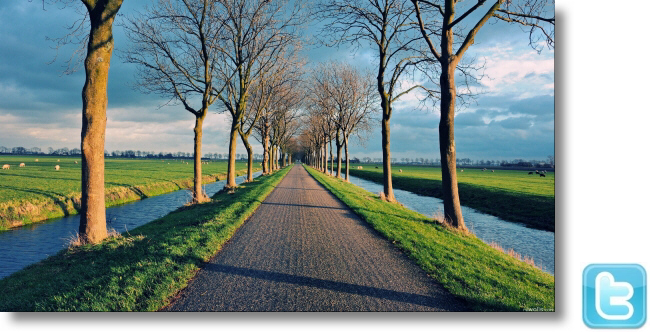 THIS IS A STRAIGHT ROAD!!! THERE IS NO ONE WITH WHOM WE SHOULD NURTURE AN INTIMATE RELATIONSHIP MORE DEEPLY THAN WITH THE HOLY GHOST. He is a person, a divine member of the Godhead and He was sent by Jesus Christ to be intimate with every saint. We were renewed and reborn out of sin and the old broken life by His wonderful work in our heart. Not only did He rebirth us to our Savior and God but He sealed us into the new fellowship of His saints. When we were born again He put His seal upon our heart and soul that say to the devil and sin, "Keep your hands off, this is the property of Jesus Christ." It was the Blood of Jesus and the Word of God that the Holy Ghost applied to our spirit and soul in the redemptive miracle. The Spirit is immediately the Comforter and Guide of the new child of God.
Our spirit received the witness of God by the action of the Holy Spirit in our life. Apostle Paul said, "The Spirit itself beareth witness with our spirit, that we are the children of God: And if children, then heirs; heirs of God, and joint-heirs with Christ; if so be that we suffer with him, that we may be also glorified together." (Romans 8:16-17) This is why the face of a repenting sinner immediately reflects the wonderful work of salvation. A born-again person does not become a new creature weeks later, the miracle of the new birth makes them a new creature that very moment. Drug addicts, drunks, harlots, etc., are miraculously delivered from the old habits on the spot. "Therefore if any man be in Christ, he is a new creature: old things are passed away; behold, all things are become new." (II Corinthians 5:17) This is the miracle of the Holy Spirit coming to totally transform the individual and becoming the guide to their life. A new-born believer is no longer alone.
The reason many new Christians are so on fire for the Lord at the beginning of their Christian life is because of this wonderful work of the Holy Ghost. The sad story is how few Christians maintain this relationship with the Spirit for the long haul of Christian living. This is why we are warned not to "quench the Holy Spirit" or "grieve Him." Look at these great truths. "Quench not the Spirit." (I Thessalonians 5:19) "And grieve not the holy Spirit of God, whereby ye are sealed unto the day of redemption." (Ephesians 4:30) He is a person, Divine and Sovereign, but He must be known by the spiritual believer.
The Bible says "For as many as are led by the Spirit of God, they are the sons of God." (Romans 8:14) When you are no longer led by the Spirit, you are in the process of backsliding and will soon be backslid and out of fellowship with Jesus Christ. You have no right to call yourself a Christian unless He is your Comforter, Teacher, and Guide, and you are surrendered to His perfect will.
The church world is full of men and women that once walked with God but they have rebelled against His Holy Spirit. Now, the Spirit is turned to be their enemy. Listen to a prophet of God. "But they rebelled, and vexed his holy Spirit: therefore he was turned to be their enemy, and he fought against them." (Isaiah 63:10) All you need to do to be in rebellion is to resist, quench, or grieve Him. Your joy will be gone, and your close relationship will be impossible, because He alone is your link with the Father and the Son.
Return today! David cried out for God to renew a right spirit within him. "Create in me a clean heart, O God; and renew a right spirit within me. Cast me not away from thy presence; and take not thy holy spirit from me. Restore unto me the joy of thy salvation; and uphold me with thy free spirit." (Psalm 51:10-12) Your future is in the balance until the Holy Spirit once again is the miracle worker in your daily life. There is no hope apart from His presence. Welcome Him, nurture His closeness, and rejoice in the joy of His wonderful witness in your heart. The only thing He does or knows is Jesus Christ. He never speaks of Himself. The Holy Ghost is your companion and friend. It's dark and lonely to live without His comforting nearness.
PLEASE ORDER THE FREE GIFT FOR TODAY, "THE KUNDALINI SPIRIT, IMITATING THE HOLY GHOST." A NEW STUDY GUIDE AND NOTEBOOK IS IN THE MAKING, "THE COMFORTER HAS COME: THE SPIRIT OF JESUS CHRIST." The theme is "A River Flowing From The Throne." This NOTEBOOK is for every Believer that is hungry for a rich and powerful life in Jesus Christ. Whatever your Church background, this NOTEBOOK is for one purpose. We want you to discover the promises of Jesus Christ for a Spirit-filled walk in the Holy Bible. This is going to be a wonderful Bible study. Call 1 800 338 7884 or 1 704 391 0588. E-mail us at secretary@pawcreek.org