THE HARBINGER: IS THIS ANOTHER JUNK RELIGIOUS BOOK?
"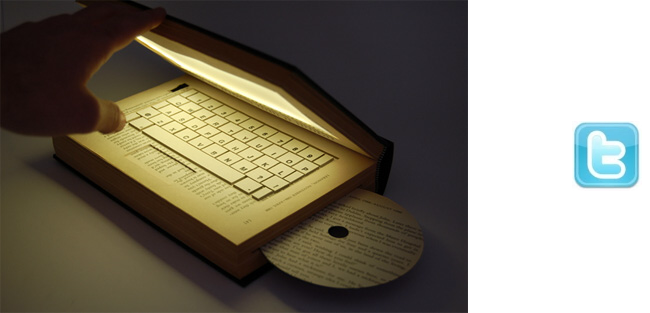 AMERICAN RELIGIOUS PEOPLE ARE CARELESS ABOUT WHAT THEY BELIEVE AND WHAT THEY READ. Anybody that will claim to be prophetic and predict the future will have an immediate audience. This is especially true as long as it is hyped by a best seller status. The newest book,"THE HARBINGER" by a mysterious prophet that is nameless and filled with supernatural abilities is at the top of the list. Such a writer must be capable to spin the Bible with a new and intriguing message, use the Scripture, but give it a message that is removed from familiar truth.
Some books that have made the greatest impact on large audiences have been nothing but faddish books with almost no substance. Here are books to call to attention:
* The Prayer of Jabez
* The God Chasers
* The Purpose Driven Life
* The Final Quest
* There Were Two Trees In The Garden
* Many, many more!
Please understand that these are not bad people, with a desire to deceive, but rather good decent people whose ideas are novel and unique. Not one of these books follow the normal interpretation of established principles of Scripture. They are usually big for a short time and then fade to insignificance.
The Scripture is so simple that a wayfaring person will not err if the Bible is kept plain. Isaiah, the great prophet said, "And an highway shall be there, and a way, and it shall be called The way of holiness; the unclean shall not pass over it; but it shall be for those: the wayfaring men, though fools, shall not err therein." (Isaiah 35:8) The Bible actually interprets itself. Every truth will harmonize perfectly with all of Scripture. Here are a few principles to remember:
SEVEN PRINCIPLES OF DISCERNING AND INTERPRETING THE HOLY SCRIPTURE.
1. If a nation or a culture is named and it applies to the future, that nation will exist at the time of fulfillment.
2. If types or symbols are used, they will be the same in other locations. You cannot give a type or symbol a description that comes from somebody's imagination.
3. There is no such thing as God saying one thing to one generation and something different to another. Jesus said, "Man shall not live by bread alone, but by every word that proceedeth out of the mouth of God." (Matthew 4:4)
4. If the person is re-introducing a Scripture from the Old Testament, they must not give the location different from it's original location unless that is implied. (For instance, to speak of Babylon and call it America is not acceptable.) God's Word is never slippery.
5. Anyone who takes Old Testament truth spoken to Israel, except the Spiritual Life and Abramhamic blessings in Christ, and applies it to the Church is called 'replacement theology.' It is false.
6. To speak of the Antichrist and then deny that he is a person that will appear in the future is error compounded.
7. There is no private interpretation of Scripture. "Knowing this first, that no prophecy of the scripture is of any private interpretation." (II Peter 1:20)
There are other principles that you will hear on this broadcast so please listen carefully. The Church world is desperate for the "Gifts of Discernment." Biblical Truth is pure and preserved by the Holy Spirit. Our Father watches over every Word of the Holy Bible to perform it. "Then said the LORD unto me, Thou hast well seen: for I will hasten my word to perform it." (Jeremiah 1:12)
My gift this week is one booklet. It is entitled "THE FALSE TEACHINGS OF RICK JOYNER." I am dedicated to helping turn the tide back to Biblical Christianity. The Word Of God is so simple and wonderful. Order a special album on "The Purpose Driven Life." It includes six Broadcasts on this subject. Call us at 1 800 338 7884 (704 391 0588) or E-mail jrc@pawcreek.org. Visit our bookstore for a great list of wonderful books, albums of CDs or DVDS plus much more.