THE ANTI-CHRIST IS AN ANTI-CHRIST NOT AN ANTI-ALLAH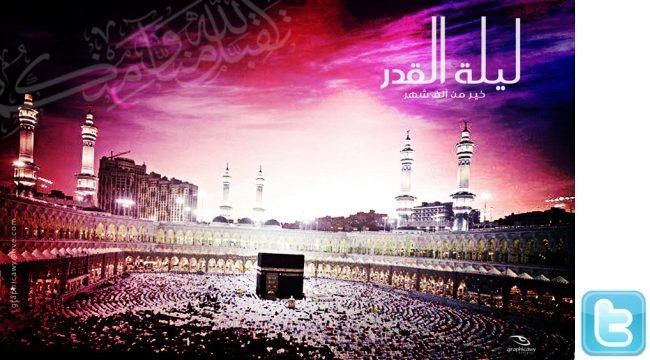 TO UNDERSTAND THE WAR OF GOG AND MAGOG WE MUST UNDERSTAND THE RELIGION OF ALLAH. The Islamic World is the driving force of this war. The equally driving force of the Seven Years of the Great Tribulation is apostate Christianity. The Anti-Christ is an imitation of Jesus Christ and seeks the worship of Satan as his father. The unholy trinity will be totally unknown in the religious world of Gog and Magog because they are totally against the idea of God as a trinity. The false trinity is the mindset of the One World Order driven by the Antichrist. This truth proves irreversibly that "The War of Gog and Magog" is totally different than "The Battle of Armageddon."
The main thrust of "Gog and Magog" is the promise land given to Abraham. Our God never forgets and the Jewish race has suffered to her full since the year A.D. 70. Multiplied millions have been killed for the single reason of Jewish blood. It's beyond understanding that the huge population of the Islamic world with the large land mass they occupy, and still they cannot stop until Jerusalem is exclusively Islamic. Their theology allows no rest until every person on this earth is either dead or a worshiper of Allah.
Ezekiel was given the exact expression of this multitude. "To take a spoil, and to take a prey; to turn thine hand upon the desolate places that are now inhabited (by Israel), and upon the people that are gathered out of the nations, which have gotten cattle and goods, that dwell in the midst of the land. (Ezekiel 38:12) God plainly calls this land His and what He has given to Israel. "And it shall come to pass at the same time when Gog shall come against the land of Israel, saith the Lord GOD, that my fury shall come up in my face. For in my jealousy and in the fire of my wrath have I spoken, Surely in that day there shall be a great shaking in the land of Israel…" (Ezekiel 38:18-19) Their first goal is the death of the Jews and next is the wealth of all Israel.
Here are the Seven Essential Teachings of their Bible called the Qur'an:
1. Islam Is the One True Religion
2. Jihad Is the Mechanism for Eliminating Idolatry
3. Men Are Superior to Women and May Beat Them When Necessary
4. Jihad Is Not Optional, and There Are Superior Blessings for Those
Who Fight in Jihad
5. Salvation Requires Both Faith and Works-Especially Fighting in
Jihad.
6. Jesus Is Not the Son of God, but Is a Created Apostle. There is No
Trinity
7. Friendship with Jews and Christians Prohibited
The article that this list represents is in the notebook, "The War of Gog and Magog." It was published on the Internet under the name of Dr. Christopher Cone and the Tyndale Theological Seminary.
You must understand that the Islamic world cannot rest until every Christian and Jew is converted or killed. Here is the text from the Qur'an that states the same: "And fight them until there is no more Fitnah (disbelief and worshipping of others along with Allah) and all and every kind of worship is for Allah alone. But if they cease, let there be no transgression except against Az-Zalimun (the polytheists and wrong-doers)." Surah 2:193 This statement from the Qur'an makes it even plainer. "Then when the Sacred Months have passed, then kill the Mushrikun (polytheists (Trinitarians) and idolaters) wherever you find them, and capture them and besiege them, and lie in wait for them in each and every ambush. But if they repent and perform As-Salat (ritual prayer), and give Zakat (ritual giving, one seventh of which goes to financing Jihad), then leave their way free. Verily, Allah is Oft-Forgiving, Most Merciful." Surah 9:5
The War of Gog and Magog is not just against Israel but also against America. If they could destroy Israel they will immediately start preparing for the conquest of America. The truth is they have already set their sight on America. Here is the Qur'an's teaching about Jesus Christ whom a great number of Americans love and serve. "O People of the Scripture (Christians)! Do not exceed the limits of your religion, nor say of Allah aught but the truth. The Messiah 'Isa (Jesus), son of Maryam (Mary), was (no more than) a Messenger of Allah and His Word, ("Be!"- and he was) which He bestowed on Maryam (Mary) and a spirit (Ruh) created by Him; so believe in Allah and His Messengers. Say not: "Three (trinity)!" Cease! (it is) better for you. For Allah is (the only) One Iiah (God), glory be to Him (Far Exalted is He) above having a son…" (also, Surah 5:75; 10:68; 19:34-38)
This should awaken America to be a partner with Israel in every possible way. Christians must be obedient to pray for the peace of Jerusalem. The world has no choice but to believe the Bible and depend on God to fulfill His Promises. Our God has plainly told us what He will do. "And I will plead against him with pestilence and with blood; and I will rain upon him, and upon his bands, and upon the many people that are with him, an overflowing rain, and great hailstones, fire, and brimstone. Thus will I magnify myself, and sanctify myself; and I will be known in the eyes of many nations, and they shall know that I am the LORD." (Ezekiel 38:22-23) We will see our Sovereign God come down from His Holy Jerusalem and make Himself known to the world. Maybe He will Rapture us at the same time as He destroys the "Gog and Magog" multitude. He could Rapture us before or it could be after this triumphant event. While we set no dates, we watch for the glorious moment when He appears in the mid-heavens.
We are preparing a notebook entitled, "THE WAR OF GOG AND MAGOG". This will be a comprehensive study of this subject like I have always wanted for myself. Every nation involved will be identified with historic information. The many things coming from Iran, Egypt, Syria, Russia or Israel, etc. will be represented. There will be eight articles written to help explain the development as the study progresses. It is being done in color and will be between 125 and 150 pages. Everything we do is fully guaranteed with our money back promise. We are here to bless, not make money. The notebook will be sent immediately with the first stage (Approximately 80 pages) and additional pages to follow. (Notebook $29.95, Email without notebook cover $15.00) Call 1 800 338 7884 or 1 704 391 0588. Email us at secretary@pawcreek.org.