WHAT IF RUSSIA (GOG AND MAGOG) MOVES INTO SYRIA? (Syria will be the future staging area for the war of Gog and Magog)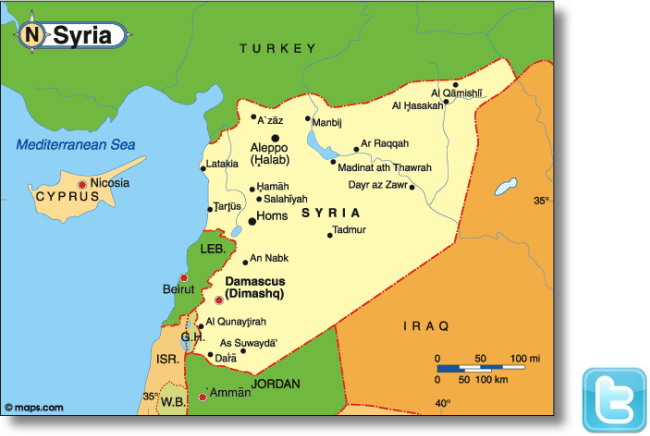 IF IT HAPPENS IT WILL BE AN AWESOME PROPHETIC FULFILLMENT. To consider the Russians (Gog and Magog) sending massive troops into Syria to take full control and supervision of their chemical weapons is both overwhelming and frightening. This will mean that a tremendous amount of Russian forces are taking control of the staging ground for the War of Gog and Magog. Syria and Lebanon are clearly the platform for the fulfillment of Ezekiel chapters 38 and 39. The Iranians are already there in force and welcomed by President Assad. With Gog and Magog and Iran (modern Persia), the two major players are united for action. Lebanon is nothing but a puppet government for Syria. Israel is already voicing deep concern and possibly great fear. They no longer trust the leaders of America.
The Bible has set this future war in concrete context. The Holy Ghost said, "Thus saith the Lord GOD; Behold, I am against thee, O Gog, the chief prince of Meshech and Tubal: And I will turn thee back, and put hooks into thy jaws, and I will bring thee forth, and all thine army, horses and horsemen, all of them clothed with all sorts of armour, even a great company with bucklers and shields, all of them handling swords: Persia, Ethiopia, and Libya with them; all of them with shield and helmet: Gomer, and all his bands; the house of Togarmah of the north quarters, and all his bands: and many people with thee. Thou shalt ascend and come like a storm, thou shalt be like a cloud to cover the land, thou, and all thy bands, and many people with thee." (Ezekiel 38:3b-6, 9) This is extremely clear Scripture, and every player is in place.
The President of the United States has set the stage for this entire process to look like a great diplomatic accomplishment. There is much evidence that the whole "chemical attack charges" are nothing but a smoke screen. Two AP reporters have charged that the Obama Administration has produced no public evidence, not a single piece, to document his claims. The entire "Arab Spring" has been a movement of radical Islamists in the ultimate plan of destroying Israel and taking possession of Jerusalem. It is wonderful to know that our God has a different plan.
Turkey has been moving closer and closer to the Islamist mindset for several years and will be deeply involved in this coming conflict. Their present direct position above Syria and directly below Gog and Magog makes them a major part. The Scripture speaks of them as "The House Of Togarmah". When you add this nation to the players in Syria you have an even greater force to consider. Gog and Magog are the first named nation with Iran or ancient Persia as the second major power.
Look at the entire Egypt scenario. Almost the first words out of Morsi's lips after his ascent to power were concerning Jerusalem. He said, "We will either take Jerusalem or die in the effort." This rise of the Islamists in Egypt was totally contrary to prophesy and that is exactly why it failed. We still have American leaders and media spokepersons attacking the Egyptian Army for their action. The truth is they have more sensibility to God's plans than our American leaders. If you do not know Bible prophecy, you need to leave world events alone. We are living in the most prophetically driven world events in world history.
The consuming passion of the leaders of Iran is the destruction of the State of Israel. Whatever action they take in the Middle East is driven by this hatred. They were a strong force in bringing Morsi and the Egyptian Muslim Brotherhood to power in Egypt and are deeply disturbed by their failure. They cannot afford to fail in Syria and will pour in the needed assistance. God has put His hook in their jaws, so do not believe anything but their design to march south from Syria as soon as possible.
Russia has helped arm every conflict in the Middle East. This chance to be a major player in blocking America from helping dispose President Assad was a welcomed moment. You can believe that the talk of Russian leaders behind the scene is overwhelming jubilation. They are laughing at American President Obama for preparing the way for them. He thinks he has won a victory, but it is not for America or Israel.
If Russia (Gog and Magog) moves into Syria then America is out for good. Regardless of what occurs with Russian forces present, there is nothing we can chance. To make an effort to discipline Assad that could end in Russian soldiers dying would be unthinkable, especially to President Obama. Then we will have Hezbollah, Iran, Syria, and Russia setting high over Israel with the unquestionable plan to drive the Jews into the sea. If this is not getting ready for the War of Gog and Magog, we will never see it ready.