BORN AGAIN, JUST LIKE JESUS SAID
"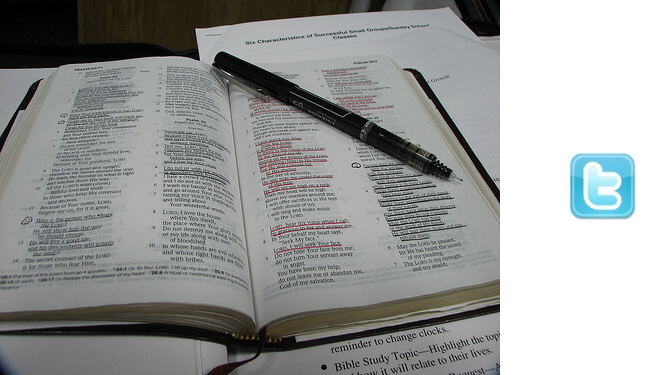 AN ENCOUNTER WITH JESUS CHRIST WHERE YOU ARE TOTALLY TRANSFORMED INTO A NEW CREATURE IS THE GREATEST MOMENT YOU WILL EVER EXPERIENCE. Heaven's joy will flood your soul and at the same time the burden of sin will disappear. Martin Luther rightly said, "A Born Again Christian can do what they please to do." When you have been totally "re-born" by the Word and the Spirit, you are a free soul. A "New Born" Christian is not bound to the Law, they actually live above the Law. The law was a "school master" to bring us to Christ. It shows us how wretched we are and how desperately we need a Redeemer.
We must remember that regardless of how religious or upright we live, unless we are "Born Again" we are still eternally lost. The multitude of decent people that will spend eternity in the Lake of Fire is the saddest thought I ever have. I watch people, share their burdens, even preach funerals and see their lost condition and weep. Jesus left no room to doubt, "Except a man be born again, he cannot see the Kingdom of God." (John 3:3b)
The way Jesus Christ preached this truth was unique. A well known and honest man asked the question that opened the door. "Nicodemus saith unto him, How can a man be born when he is old? can he enter the second time into his mother's womb, and be born? Jesus answered, Verily, verily, I say unto thee, Except a man be born of water and of the Spirit, he cannot enter into the kingdom of God. That which is born of the flesh is flesh; and that which is born of the Spirit is spirit. Marvel not that I said unto thee, Ye must be born again. The wind bloweth where it listeth, and thou hearest the sound thereof, but canst not tell whence it cometh, and whither it goeth: so is every one that is born of the Spirit." (Saint John 3:4-8) This is the absolute truth.
Churches are full of devoted members that have never been "Born Again". Mostly the burden of this fact lays at the feet of preachers and church leaders. The soft sell of religion has laid the foundation for this calamity. "Just say that you believe that He is the sacrifice and claim Him as your Savior and you are now a Christian." It is that simple but much deeper. A "Born Again" experience is the work of Holy Ghost power and the individual will be totally transformed. Until that happens you are only religious regardless of how sincere. A "Born Again" life has been changed from self-centered to God-centered. They are a brand new individual. Here's how Apostle Paul said it. "Therefore if any man be in Christ, he is a new creature: old things are passed away; behold, all things are become new. And all things are of God, who hath reconciled us to himself by Jesus Christ, and hath given to us the ministry of reconciliation;…" (II Corinthians 5:17-18)