A RIVER OF GRACE AND LIFE FLOWING FROM THE THRONE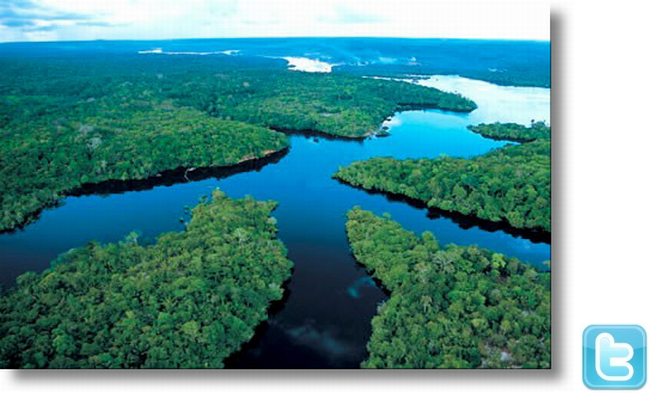 THE CHRISTIAN LIFE WAS NEVER PREPARED FOR ANYTHING LESS THAN "LIVING BY FAITH" IN JESUS CHRIST. Isaiah spoke prophetically of truth so pure and simple that it would be "line upon line and precept upon precept." That means a faith that is clean, easy to understand and sweet to live and follow. He made it plain that it would be a Spirit-filled life for He continued, "For with stammering lips and another tongue will he speak to this people. To whom he said, This is the rest wherewith ye may cause the weary to rest; and this is the refreshing: yet they would not hear." (Isaiah 28:11-12) I love the words, "ye may cause the weary to rest."
When a believer will surrender to this new life of faith it is indeed "A River From the Throne" flooding the soul. I remember when I was first "Born-Again." As a sixteen-seventeen year old country lad I encountered a bad day and headed for the church to pray. It was a week-day and the building was locked. Being 1952-53, there was a coal-stocker furnace under the church and the door down to the little small basement was open. I went right in and knelt at the coal pile and cried out to God. Even today I recall leaving that unwelcomed basement, feelling about one foot off the ground and telling others, "When I went in I was so low I could not reach up and touch the bottom, but when I left I was so high I could not reach down and touch the top!" I had learned and I have never forgotten, there is a river flowing from God called Grace, and it is always at full tide. That's living by faith, not feelings, and it is such a simple lesson.
It is no wonder that so few people today want to be a "Bible Believing Christian." Watching the average church member that cannot live without a bottle of pills, or cigarettes, or worse, is plain unenticing. I can hear sinners say, "I already have all the heartaches I can take." Our churches are full of gossip, backbiting, jealousy and depression because the world has taken control. Living by our flesh is death, but living by the Holy Spirit is life abundantly. "For to be carnally minded is death; but to be spiritually minded is life and peace. Because the carnal mind is enmity against God: for it is not subject to the law of God, neither indeed can be. So then they that are in the flesh cannot please God. But ye are not in the flesh, but in the Spirit, if so be that the Spirit of God dwell in you. Now if any man have not the Spirit of Christ, he is none of his." (Romans 8:6-9) This is the Life that is Biblical and wonderful.
Jesus spoke mightily of this wonderful life of faith and Spirit-filled living. "He that believeth on me, as the scripture hath said, out of his belly shall flow rivers of living water. (But this spake he of the Spirit, which they that believe on him should receive: for the Holy Ghost was not yet given; because that Jesus was not yet glorified.)" (John 7:38-39) The word "believeth" is an action word of faith. It is identical to the words, "The just shall live by faith." It is faith that controls all action, deeds and words.
This sermon is God's call for you to be a joyful Christian so the unsaved world will want what you have. As one writer of Scripture said, "O taste and see that the LORD is good: blessed is the man that trusteth in him." (Psalms 34:8) I'd rather be a Christian more than anything I know, even if there was no heaven to gain or hell to shun.
A NEW NOTEBOOK IS IN THE MAKING, "THE COMFORTER HAS COME: THE SPIRIT OF JESUS CHRIST." The theme is "A River Flowing From The Throne." This NOTEBOOK is for every Believer that is hungry for a rich and powerful life in Jesus Christ. Whatever your Church background, this NOTEBOOK is for one purpose. We want you to discover the promises of Jesus Christ for a Spirit-filled walk in the Holy Bible. The free gift this week is a CD from our Wednesday Bible Study entitled, "How Jesus taught His Disciples about the Holy Spirit" This is a wonderful Bible lesson. Call 1 800 338 7884 or 1 704 391 0588. E-mail us at secretary@pawcreek.org