The Crushing of the Rose of Sharon and Divine Healing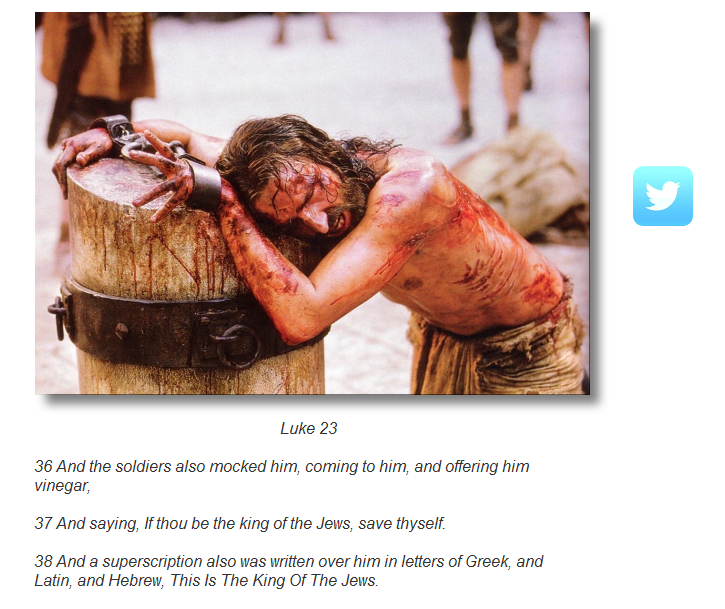 The scourging of the sacred body of Jesus Christ was not the work of hatred and rejection, but a divine release of supernatural grace and healing powers.
Certainly there were those involved that did hate Him and others that meant to destroy all He represented, but the total life and suffering of the Father's "Only Begotten Son," was God's perfect foundation of all redemption. The powers of those stripes that mutilated that Holy Temple were infallible and supernatural.
His Blood alone redeems the soul, but His scarred and wounded Body heals the body. It's thrilling to read the great prophecy of Isaiah and how plainly He proclaimed the authority that would be manifest in the suffering and death of the Son of God. Only the Holy Spirit could have poured such words into the "Volume of Truth," as penned this prophet of God. The blindness that had possessed the religious crowd of Christ's day can only be eclipsed by the blindness of our modern church world. The Spirit plainly removed the human element that our world has assigned to Christ's sufferings. It was the Father that sacrificed His Son, and every act of His suffering and death was the plan that the Sovereign God had ordained.
Look at the Divine Words written by Isaiah. "He is despised and rejected of men; a man of sorrows, and acquainted with grief: and we hid as it were our faces from him; he was despised, and we esteemed him not. Surely he hath borne our griefs, and carried our sorrows: yet we did esteem him stricken, smitten of God, and afflicted. But he was wounded for our transgressions, he was bruised for our iniquities: the chastisement of our peace was upon him; and with his stripes we are healed." (Isaiah 53:3-5) His provision for physical healing can only be superseded by His provision for our eternal souls. The Holy Ghost plainly said that He was wounded and bruised for our sin, and He was scourged for our miraculous healing. Certainly He proved both great truths by His life and personal ministry to the multitudes. Then, He clearly stated in St. John, Chapter Fourteen, that we are to continue that ministry.
The scourging of Jesus Christ was a noted part of the preparation to crucify Him. The extent of their brutal treatment to Him has only lately become profound to me. In study, I learned that scourging was a form of flaying or skinning the victim. When the soldiers were scourging a person, the intent was to bring them to the point of death and then back away only to bring them to that point again and again. They were apparently more brutal with Jesus Christ because it was God's plan to release in His Sacred Temple, possessed of Divine Blood, the ultimate powers of supernatural healing.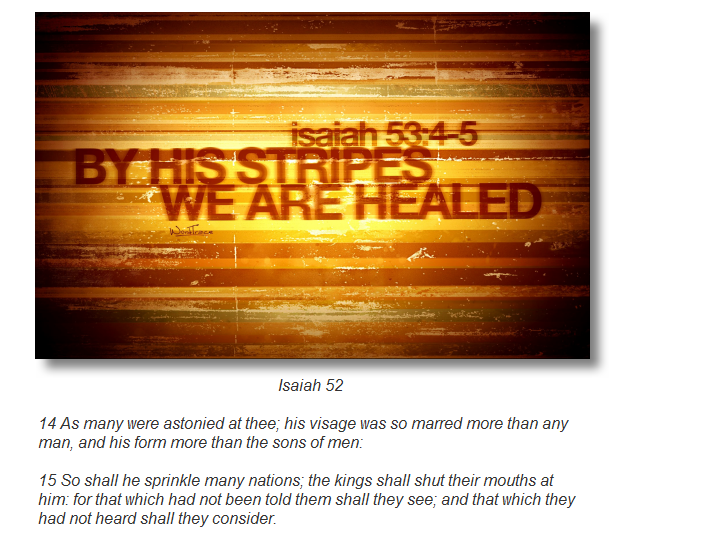 Again, Isaiah had prepared us to expect this prophesied Messiah to be treated far beyond the normal. These brutal men were destined to do things to humans absolutely subhuman, but when this sacred Temple stood before them, the worse of the Adamic nature became apparent. The Bible said, "As many were astonished at thee; his visage was so marred more than any man, and his form more than the sons of men…" (Isaiah 52:14) When they had finished with their scourging He no longer appeared human. His flesh hung like rags all over His Holy Frame.
It's impossible not to believe that the God/man in this sacred hour did not release indescribable powers into the human stream of life. This ultimate power will be seen in the glorified bodies of His saints, but a glimmer of that life and transformation is now available in His healing virtues. The Body of Jesus Christ and His Church, are the First Fruits of His Redemption, and we are supposed to represent the emerging picture of the heavenly. Every great move of God has included wonderful miracles of healing. The early church was our first example.
Immediately after Pentecost, healing of bodies and deliverance from destroying demons was a fire that testified to Christ's Resurrection. In Acts, Chapter Three, only days or hours after the upper room outpouring, a crippled man was perfectly healed. He had never walked and was laid at the temple porch. Apostle Peter said, "Then Peter said, Silver and gold have I none; but such as I have give I thee: In the name of Jesus Christ of Nazareth rise up and walk. And he took him by the right hand, and lifted him up: and immediately his feet and ankle bones received strength. And he leaping up stood, and walked, and entered with them into the temple, walking, and leaping, and praising God." (Acts 3:6-8) This was the norm for the early church.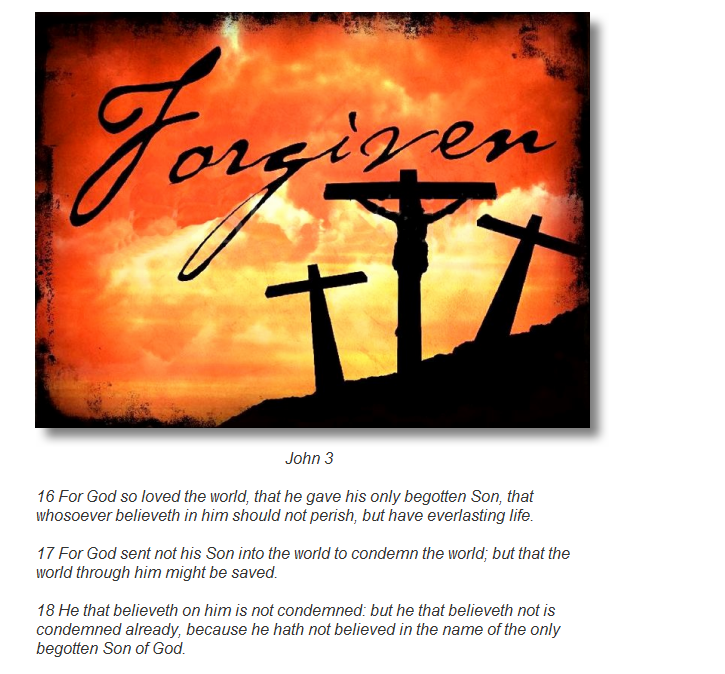 The shadow of one man then, was more powerful than entire denominations are today. "And believers were the more added to the Lord, multitudes both of men and women. Insomuch that they brought forth the sick into the streets, and laid them on beds and couches, that at the least the shadow of Peter passing by might overshadow some of them. There came also a multitude out of the cities round about unto Jerusalem, bringing sick folks, and them which were vexed with unclean spirits: and they were healed every one." (Acts 5: 14-16) Apostle Peter was moved by the Holy Ghost to put this provision of healing in the "Volume of Truth," the Holy Bible. "Who his own self bare our sins in his own body on the tree, that we, being dead to sins, should live unto righteousness: by whose stripes ye were healed. For ye were as sheep going astray; but are now returned unto the Shepherd and Bishop of your souls." (I Peter 2:24-25)
The Rose of Sharon has been crushed and the fragrance of salvation and healing is undiminished. It was Solomon that penned the words that identified Him as the Rose of Sharon, It was actually the Lord that spoke these words of Himself. "I am the rose of sharon, and the lily of the valleys." (Song of Solomon 2:1) The Book of Isaiah follows immediately after Solomon's prophesies. Isaiah states, "Yet it pleased the LORD to bruise him; he hath put him to grief: when thou shalt make his soul an offering for sin, he shall see his seed, he shall prolong his days, and the pleasure of the LORD shall prosper in his hand." (Isaiah 53:10) It is done, It is finished and it is the church's heritage. Our duty is to be His Sacred Temple where His Holy Spirit can continue this stream of grace and healing powers. I repeat the words of Jesus Christ on the cross, "It is finished."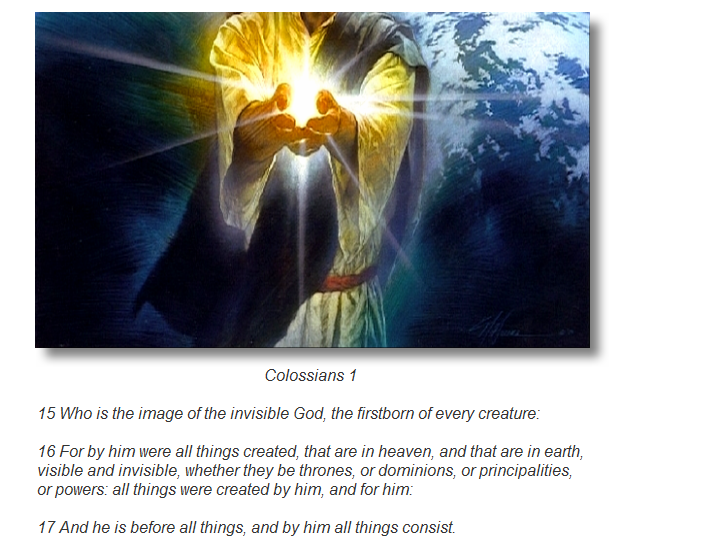 As you read, believe, surrender, and be miraculously healed. Please share this with every suffering believer and give the promise to the unsaved if they will yield their life to Him. I'm praying and believing that a multitude of my friends around the world will be healed as they read this truth from the Heart of God. We love praying for the sick or demon tormented souls. Call 1 704 391 0588 and we will share your burden for a miracle!

Live Streaming
Don't Miss Our Live Streaming Broadcast of Open Bible Dialogue

Every Saturday at 1:00 pm Eastern
** Click Here **
Powerful Study Guides and Books for your Spiritual Growth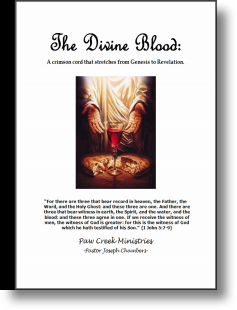 <!—END -- (Book Codes) Section -->