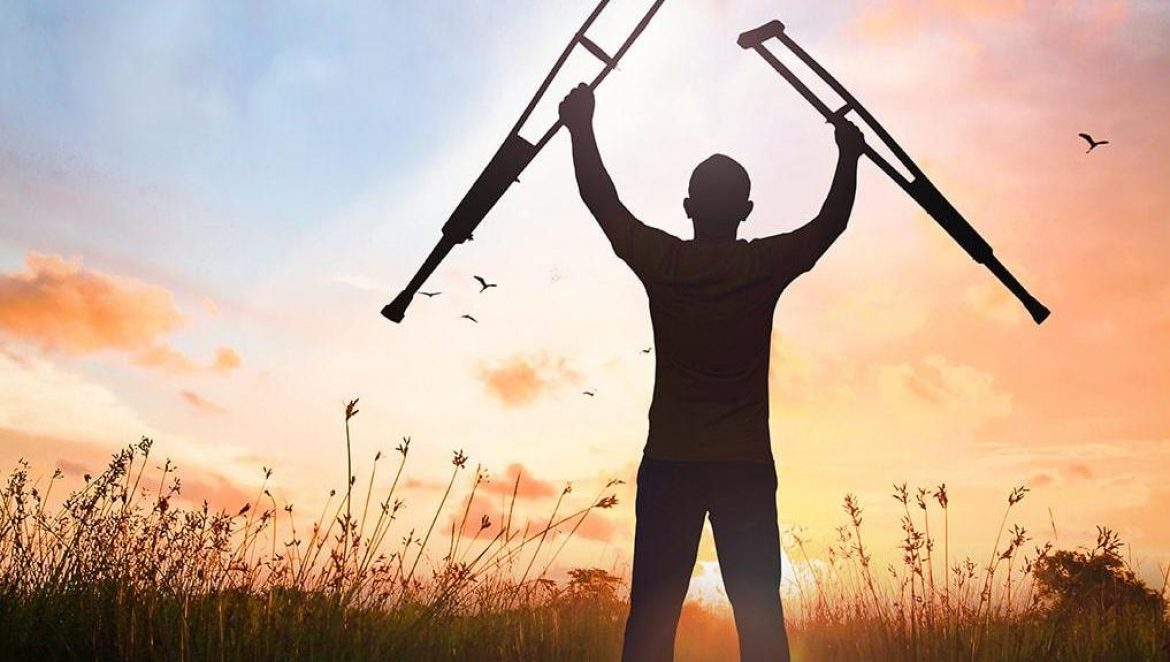 It's Time to See God's Mighty Powers
It's thrilling to stop and remember God's action in the past. Then we must move right into the presence and remember His present powers. He is the same yesterday, today, and forever. (Jesus Christ the same yesterday, and to day, and for ever. Hebrews 13:8) Our God is unchanging and His powers never fade. The Bible is an unchanging bedrock on which we must rest and remember.
Our world is at the crossroads and it is God's chosen time to manifest His marvelous powers. Satan is on his last mirage and must be soon judged. He will be cast into hellfire. The saints of God have a short time to see revival and at any moment the Rapture. There is a multitude that we must do our best to reach.
To stop and think of the lukewarm crowd and of them missing the Rapture is awesome. Let's have a move of God. Actually that move is coming and each church or person must decide if they want to be a part of it.
Our God, represented to us as three distinct persons, God the Father, God the Son, and God the Holy Ghost, is supernatural, all powerful, and He is beyond human understanding. First, we don't understand how our one God (monotheism) is clearly presented in Scripture in three different persons. Since we are finite men, we accept by faith what the Holy Bible teaches and proceed to trust. When we see Him face to face those things that are now quite unclear — "For now we see through a glass, darkly; but then face to face" — (1 Corinthians 13:12a) will be perfectly visible. If we can believe in God whom we have not seen, accept the Trinity while holding to His oneness and obey His Word in our daily lifestyle, it is also reasonable to believe in His power to heal our bodies.
The truth of forgiveness from our sins and escape from eternal hell are no more profound and sure than our assurance of bodily healing. Jesus Christ came to destroy the works of Satan. We all accept that the redemption of the earth is future and that death of all men is still certain until the rapture and return of Christ to earth. The curse of this earth will continue to have a devastating effect on man and his environment until that redemption. Believers are going to be subject to death or the rapture and until then they will deal with a body that is perishable. Jesus came to redeem us from sin's penalty which we call being "born again", preserve us from Satan's destruction while we live as God's children in this world; and to then glorify us with eternal redemption into His presence. His redemption is actually threefold. We were saved (redeemed from sin), we are being saved (delivered from Satan daily), and we are going to be saved (glorified in His likeness).
Divine Healing is an intimate part of the second fold aspect of our redemption in Jesus Christ. Divine healing is not divine health. Our bodies will always be perishable until we are glorified at His coming. Until then we must be saved (delivered) everyday and hour by His life imparted to us. That's why we are the branches and He is the vine and if "we abide in Him" (St. John 15:1-17) we must bear fruit of the same nature as the vine. This is the source of our purity, our power, our joy, and our healing. Everything we experience in this Christian walk is His very presence and virtue manifest in our life by the daily action of the Word of God and the Holy Ghost.
Old Testament Presented Pictures Of Divine Healing! The first miracle of a Divine Healing in someone's life was performed by Abraham on Abimelech's wife and the women in his city/state. A curse had fallen on Abimelech because of deception on Abraham's part. Sarah was Abraham's half sister, so he told this to Abimelech in describing their relationship for fear of his own hide. He feared being slaughtered by Abimelech for his beautiful wife Sarah. While Sarah was captive in Abimelech's haram, God poured out His wrath on all the women, closing up their wombs. Then God told the king the error of his way and he came both repenting and complaining at Abraham.
The spiritual matter was solved but his wife and women of this nation were barren and shamed because no children were being born. "So Abraham prayed unto God: and God healed Abimelech, and his wife, and his maidservants; and they bare children. For the LORD had fast closed up all the wombs of the house of Abimelech, because of Sarah Abraham's wife." (Genesis 20:17-18)
Jehovah-Ratha; The Lord That Healeth Thee! When Moses and the children of Israel had escaped Egypt and were safely on the desert side of the Red Sea, they experienced their first crisis three days into the wilderness. They found no water until they came to an oasis called Marah. The water was bitter and the crowd was uneasy and murmuring. A miracle occurred in which the Lord showed Moses a tree that transformed the water from bitter to sweet. Then God spoke to Moses about two things: obedience and trust. We call it in old-fashioned terms, "Trust and obey, for there is no other way."
"And said, If thou wilt diligently hearken to the voice of the LORD thy God, and wilt do that which is right in his sight, and wilt give ear to his commandments, and keep all his statutes, I will put none of these diseases upon thee, which I have brought upon the Egyptians: for I am the LORD that healeth thee." (Exodus 15:26)
This group of Israelites had seen the curse and plagues upon the Egyptians. The land of Egypt was then as now, a place of heathenism, horrible fear, depression, and terrible diseases. Life had been an exasperating experience with task masters and bondage. God didn't just deliver them from the place of wickedness to ignore their depressed, diseased and fearful state as they trudged through the desert-like wilderness, He was ready to show them His second act. He was (and is) Jehovah-Ratha; "the Lord that healeth thee." This name is a revelation or redemptive name that shows God Jehovah's Eternal Son though still in His Father's bosom. Calvary and the stripes for healing were in the Father's heart and foreknowledge as He expresses this "Healing Provision." All redemption, Old Testament and New Testament, meets on a hill called "Mount Calvary."
It is clear that this provision was intimately related to the commandments and statutes that God had given to guide their life. As soon as the Ten Commandments had been written and explained, the Father again gave His promise of protection and healing from diseases. They must live within the protection of these laws for they were spiritual walls around their life and then He promised, "And ye shall serve the LORD your God, and he shall bless thy bread, and thy water; and I will take sickness away from the midst of thee. There shall nothing cast their young, nor be barren, in thy land: the number of thy days I will fulfill. I will send my fear before thee, and will destroy all the people to whom thou shalt come, and I will make all thine enemies turn their backs unto thee." (Exodus 23:25-27)
What an overwhelming promise! There is more beauty and power in this Old Testament provision than most present day Christians are experiencing in our "far exceeding promises that we have in Jesus Christ."
For 450 years there were no doctors or medical practitioners in all of Israel. They trusted God and lived in those promises. The Rev. John G. Lake, one of the great ministers of the past who was used to bring healing to thousands, said the following, "Israel lived under that Covenant of Healing for four hundred fifty years, in one unbroken chain of time, a nation of millions." Now this is the point I want to raise in your soul. They had no doctors, and they no medicine. Doctors and medicine belonged to the ungodly; they were common to the people who knew not God. The Gentile world had her doctors and medicine, but the Covenant people of God had no doctors and no medicine. They trusted God and God alone for four hundred fifty years. All the conditions of a great populace were met by the power of God. Children were born, old men and old women died: all the conditions of life in the nation were met by the power of God. God was demonstrated as God, able for every condition of life.
Here is what the Psalmist David said about that period of Israel's history. "He brought them forth also with silver and gold: and there was not one feeble person among their tribes." (Psalms 105:37) Only when Solomon brought his foreign wives (Jezebels) and their witch doctors did Israel begin to trust in other sources. "But king Solomon loved many strange women, together with the daughter of Pharaoh, women of the Moabites, Ammonites, Edomites, Zidonians, and Hittites; Of the nations concerning which the LORD said unto the children of Israel, Ye shall not go in to them, neither shall they come in unto you: for surely they will turn away your heart after their gods: Solomon clave unto these in love." (1 Kings 11:1-2)
The only sickness known in Israel during this great period was when they disobeyed. One such example is found in the book of Numbers. "And the people spake against God, and against Moses, Wherefore have ye brought us up out of Egypt to die in the wilderness? for there is no bread, neither is there any water; and our soul loatheth this light bread. And the LORD sent fiery serpents among the people, and they bit the people; and much people of Israel died. Therefore the people came to Moses, and said, We have sinned, for we have spoken against the LORD, and against thee; pray unto the LORD, that he take away the serpents from us. And Moses prayed for the people. And the LORD said unto Moses, Make thee a fiery serpent, and set it upon a pole: and it shall come to pass, that every one that is bitten, when he looketh upon it, shall live. And Moses made a serpent of brass, and put it upon a pole, and it came to pass, that if a serpent had bitten any man, when he beheld the serpent of brass, he lived." (Numbers 21:5-9)
This is a perfect picture of the source of disease and the provision for healing. They broke God's commandments and a horrible pestilence invaded their camp. In every circumstance, sin, directly or indirectly, is the cause of sickness. We all experience, indirectly, the results of human sin but multitudes live in the bowels of this destructive and horrible filth. In these lives, sickness and disease are often multiplied many times over. When those who had sinned dragged themselves out of their tent into the vicinity of this brazen serpent and looked upon it, they were immediately healed.
The brazen serpent was probably hung on a crosspole which gave a perfect example of the cross. Even the word "looketh", indicated more than a casual glance. The word in the Greek is Raah and means to see, perceive, experience and understand. It actually caused those who experienced this sight to see more than a piece of brass molded like a serpent, they saw redemption and received some limited vision of the coming Messiah and healer. They were instantly healed. Jesus, Himself, referred to this Old Testament example and said, "And as Moses lifted up the serpent in the wilderness, even so must the Son of man be lifted up." (John 3:14)
As the great prophets told of Jesus Christ, the coming Messiah, they were careful to show both salvation from sin and healing from Satan's afflictions. Isaiah, the statesman prophet, left no question about this subject. "Surely he hath borne our griefs, and carried our sorrows: yet we did esteem him stricken, smitten of God, and afflicted. But he was wounded for our transgressions, he was bruised for our iniquities: the chastisement of our peace was upon him; and with his stripes we are healed." (Isaiah 53:4-5) He would lift mankind out of the destructive patterns that sin had introduced. Again, He doesn't just save us out of Egypt (sin), He gives us healing and blessings as we travel through the wilderness toward Canaan. The Old Testament pattern is a perfect picture of the New Testament redemption. To suggest otherwise is outright blasphemous.
Saint Matthew quoted Isaiah's passage in reference to Jesus Christ. He said, "That it might be fulfilled which was spoken by Esaias the prophet, saying, Himself took our infirmities, and bare our sicknesses." (Matthew 8:17) It cannot be stated more plainly. Jesus bore our infirmities and sicknesses in His body on the tree. They have already been carried into the presence of the Holy of Holies by virtue of His pain and death. They are as clearly removed from believing men as is sin. To deny this as a present atonement is to deny that future redemption will remove all the curse from the earth. If the cross doesn't do it for the born again believer now, how could it do so for the entire creation then?
Quit asking, "Does our Heavenly Father heal?" and start believing and receiving what has clearly been provided.