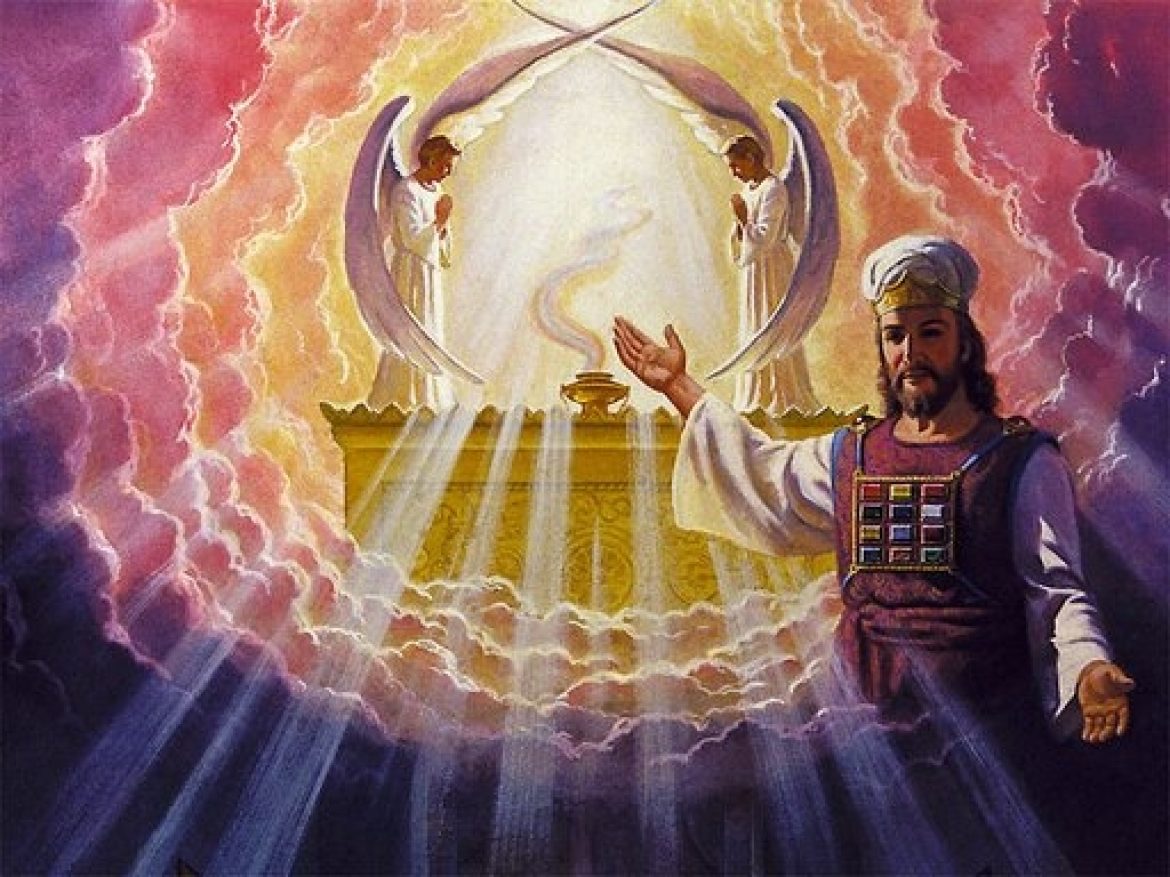 Intercession: Entering Into Fellowship With God
Hebrews 10
19 Having therefore, brethren, boldness to enter into the holiest by the blood of Jesus,
20 By a new and living way, which he hath consecrated for us, through the veil, that is to say, his flesh;
21 And having an high priest over the house of God;
22 Let us draw near with a true heart in full assurance of faith, having our hearts sprinkled from an evil conscience, and our bodies washed with pure water.
A Christian cannot survive without prayer. At the very root of our spiritual life and Biblical walk is a regular time of fellowship and communion with our Father.  You  cannot serve God if you do not know Him and knowing Him means fellowship with Him.  The Bible says, "And Enoch walked with God: and he was not; for God took him" (Genesis 5:24).  Enoch actually disappeared from the world because of the close fellowship he experienced "walking with God."  We can experience God's eternal presence and close out the world for brief periods while we "walk with God in rich communion of prayer."
            The great men and women of Holy Scripture who affected their world immeasurably were individuals of prayer.  They learned that fellowship with God was the beginning of any effect they could have without time set aside to maintain an obedient relationship with God.  The bottom line of Christian living is to know God and to enjoy fellowship with Him.  Any expression of religion or claim of religious experience that does not begin and end with Jehovah God of the Bible and a Biblical relationship by His Word and prayer is religious humanism or even paganism, but cannot be the true faith of Jesus Christ.
Prayer Is Communion With God
            The great prayer that Jesus taught His disciples still towers over the four Gospels of Matthew, Mark, Luke, and John.  He taught them to pray,
            "After this manner therefore pray ye: Our Father which art in heaven, Hallowed be thy name. Thy kingdom come. Thy will be done in earth, as it is in heaven. Give us this day our daily bread. And forgive us our debts, as we forgive our debtors. And lead us not into temptation, but deliver us from evil: For thine is the kingdom, and the power, and the glory, for ever. Amen" (Matthew 6:9-13).
            As He continued His teaching He told them to have this fellowship of prayer in His name.  In other words, address the prayer to the Father, but do it in His name, "the name of Jesus." "And whatsoever ye shall ask in my name, that will I do, that the Father may be glorified in the Son. If ye shall ask any thing in my name, I will do it" (John 14:13-14).
            The Apostle Paul taught the church that Jesus is our High Priest before the Father and the He is touched with our infirmities.  Because of this position of Christ, he taught the church and all believer to come boldly in prayer that we might find the "fellowship of grace." "For we have not an high priest which cannot be touched with the feeling of our infirmities; but was in all points tempted like as we are, yet without sin. Let us therefore come boldly unto the throne of grace, that we may obtain mercy, and find grace to help in time of need" (Hebrews 4:15-16).
            In Paul's letter to the Roman Christians he affirmed that in prayer, the Jews or the Greeks are equal.  He said, "For the same Lord over all is rich unto all that call upon him" (Romans 10:12b).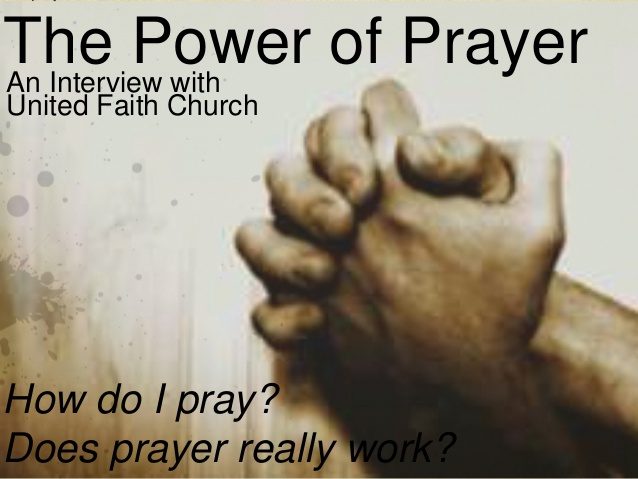 Psalm 1
1 Blessed is the man that walketh not in the counsel of the ungodly, nor standeth in the way of sinners, nor sitteth in the seat of the scornful.
2 But his delight is in the law of the Lord; and in his law doth he meditate day and night.
3 And he shall be like a tree planted by the rivers of water, that bringeth forth his fruit in his season; his leaf also shall not wither; and whatsoever he doeth shall prosper.
Prayer Begins With Love To God
            If we pray because of any other reason than because we love God and desire to have His wonderful fellowship and acceptance, our whole prayer life is wrong.  The first commandment written by God Himself was very simple, "Thou shalt have no other gods before me" (Exodus 20:3).  Jesus Christ gave that first commandment the Father's interpretation. "And thou shalt love the Lord thy God with all thy heart, and with all thy soul, and with all thy mind, and with all thy strength: this is the first commandment" (Mark 12:30).  Biblical prayer is rooted in an indescribable love for our God Himself.
            James, the half-brother of Jesus (born to Mary and Joseph after Jesus was born) understood prayer and described it beautifully.  He said, "Draw nigh to God, and he will draw nigh to you. Cleanse your hands, ye sinners; and purify your hearts, ye double minded. Be afflicted, and mourn, and weep: let your laughter be turned to mourning, and your joy to heaviness. Humble yourselves in the sight of the Lord, and he shall lift you up" (James 4:8-10).
            Truly, real prayer is "drawing nigh to God."  It's putting aside all carnality, impurities, and double mindedness to set our heart like a flint on God.  This kind of spiritual attitude is not concerned with His blessings, but with Him.  It's not prayer for things and fleshly trinkets, it's an overwhelming passion for the fellowship of God and His communion in our life.
            James clearly condemned praying for the lust of our flesh.  Lust is "desire out of control;" not bad things, but desires of our flesh that have taken charge of our thinking.  This is the root of the prosperity preachers in America.  Listen to the Word of God, "Ye lust, and have not: ye kill, and desire to have, and cannot obtain: ye fight and war, yet ye have not, because ye ask not. Ye ask, and receive not, because ye ask amiss, that ye may consume it upon your lusts. adulterers and adulteresses, know ye not that the friendship of the world is enmity with God? whosoever therefore will be a friend of the world is the enemy of God. Do ye think that the scripture saith in vain, The spirit that dwelleth in us lusteth to envy? But he giveth more grace. Wherefore he saith, God resisteth the proud, but giveth grace unto the humble" (James 4:2-6)
            The foundation of a great prayer life is to walk in communion with God.  When we desire His fellowship and favor on our life and desire it because we want Him to be glorified, our God will start drawing nigh to us.
            Here are two great statements by Isaiah.  His vision of God in Chapter Six apparently started a life of prayer that affected the history of Israel.  He said, "Seek ye the LORD while he may be found, call ye upon him while he is near" (Isaiah 55:6). "Then shalt thou call, and the LORD shall answer; thou shalt cry, and he shall say, Here I am. If thou take away from the midst of thee the yoke, the putting forth of the finger, and speaking vanity" (Isaiah 58:9).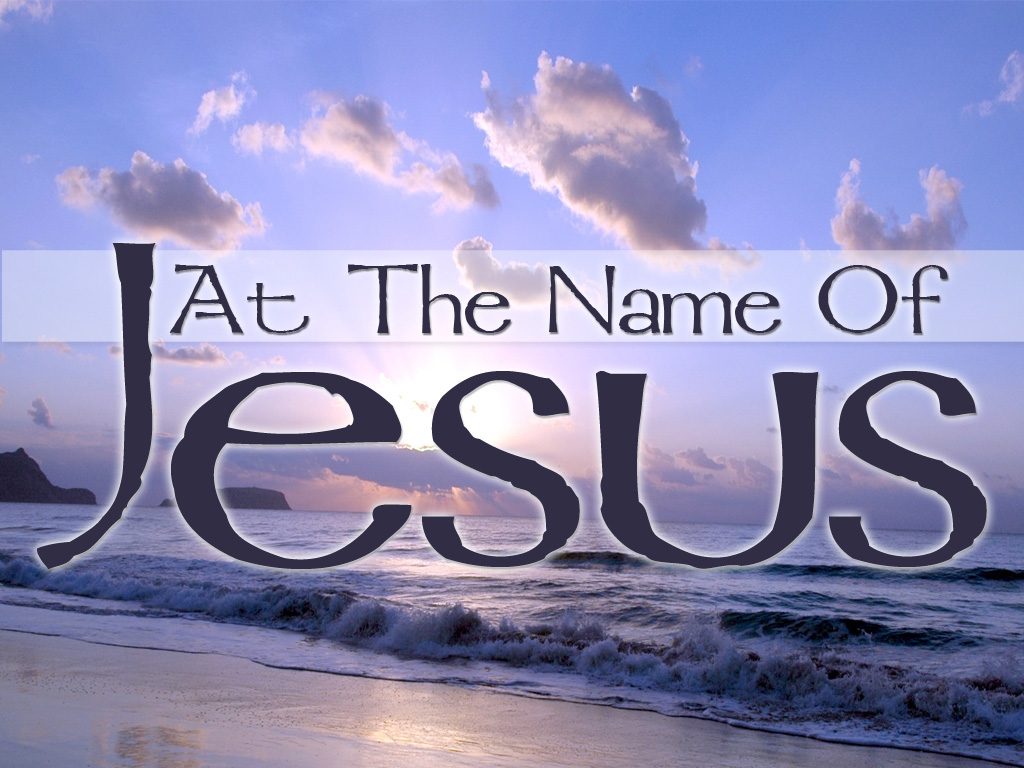 Revelation 8
3 And another angel came and stood at the altar, having a golden censer; and there was given unto him much incense, that he should offer it with the prayers of all saints upon the golden altar which was before the throne.
4 And the smoke of the incense, which came with the prayers of the saints, ascended up before God out of the angel's hand.
5 And the angel took the censer, and filled it with fire of the altar, and cast it into the earth: and there were voices, and thunderings, and lightnings, and an earthquake.
God Wants Us To Trust Him For All Our Needs
            Jehovah God is a personal God who desires to act sovereignly in our life.  He is not a robot that we activate by certain signals.  The world of prayer is not zeroing in on principles that force God's hand or manipulates natural elements.  God acts of His own sovereign will every time He answers our prayers.  To treat prayer in any other fashion is to reduce our Heavenly Father to the level of a pagan god.
            We must learn to fear God because that is the basis of true prayer.  The hyper faith, prosperity deceivers have reduced God to a paganistic science because then we don't have to reverence and fear Him.  In this deception they claim to have raised us to be little gods when they have reduced God to be subject to the creature.  It's the religion of the Antichrist that will soon be worshipped by the world and believed to be the true Christ.  The Bible says, "All the world will wonder after him."
            The sovereign God that we serve is ready to take care of His children.  We will have everything we need if we obey Him and trust our lives to Him.  The Holy Scripture teaches that, "Then said the LORD unto me, Thou hast well seen: for I will hasten my word to perform it" (Jeremiah 1:12).  He is personally involved in keeping His promise to His children.  We must come to believe that with all our heart.
If we delight in Him, He promises to give us our desires.

"Delight thyself also in the LORD; and he shall give thee the desires of thine heart" (Psalms 37:4).

If we open our heart and live up to His glorious persona and purpose, He promises to fill us. 

"I am the LORD thy God, which brought thee out of the land of Egypt: open thy mouth wide, and I will fill it" (Psalms 81:10).

He desires to deliver us from our troubles.

"The righteous cry, and the LORD heareth, and delivereth them out of all their troubles" (Psalms 34:17).

Our Father has promised to meet all of our needs.

"But my God shall supply all your need according to his riches in glory by Christ Jesus" (Philippians 4:19).

He is ready to heal our sicknesses when we come to Him in complete trust.

"Is any among you afflicted? let him pray. Is any merry? let him sing psalms. Is any sick among you? let him call for the elders of the church; and let them pray over him, anointing him with oil in the name of the Lord: And the prayer of faith shall save the sick, and the Lord shall raise him up; and if he have committed sins, they shall be forgiven him. Confess your faults one to another, and pray one for another, that ye may be healed. The effectual fervent prayer of a righteous man availeth much" (James 5:13-16).
            The Holy Bible is literally filled with the beauty of a life lived under surrender to God.  It's time we quit frustrating the grace of God.  Our joy should be to: Seek Him with all our heart, cry day and night unto Him, rest in Him only and then wait for His faithful answer. "Hast thou not known? hast thou not heard, that the everlasting God, the LORD, the Creator of the ends of the earth, fainteth not, neither is weary? there is no searching of his understanding. He giveth power to the faint; and to them that have no might he increaseth strength. Even the youths shall faint and be weary, and the young men shall utterly fall: But they that wait upon the LORD shall renew their strength; they shall mount up with wings as eagles; they shall run, and not be weary; and they shall walk, and not faint" (Isaiah 40:28-31).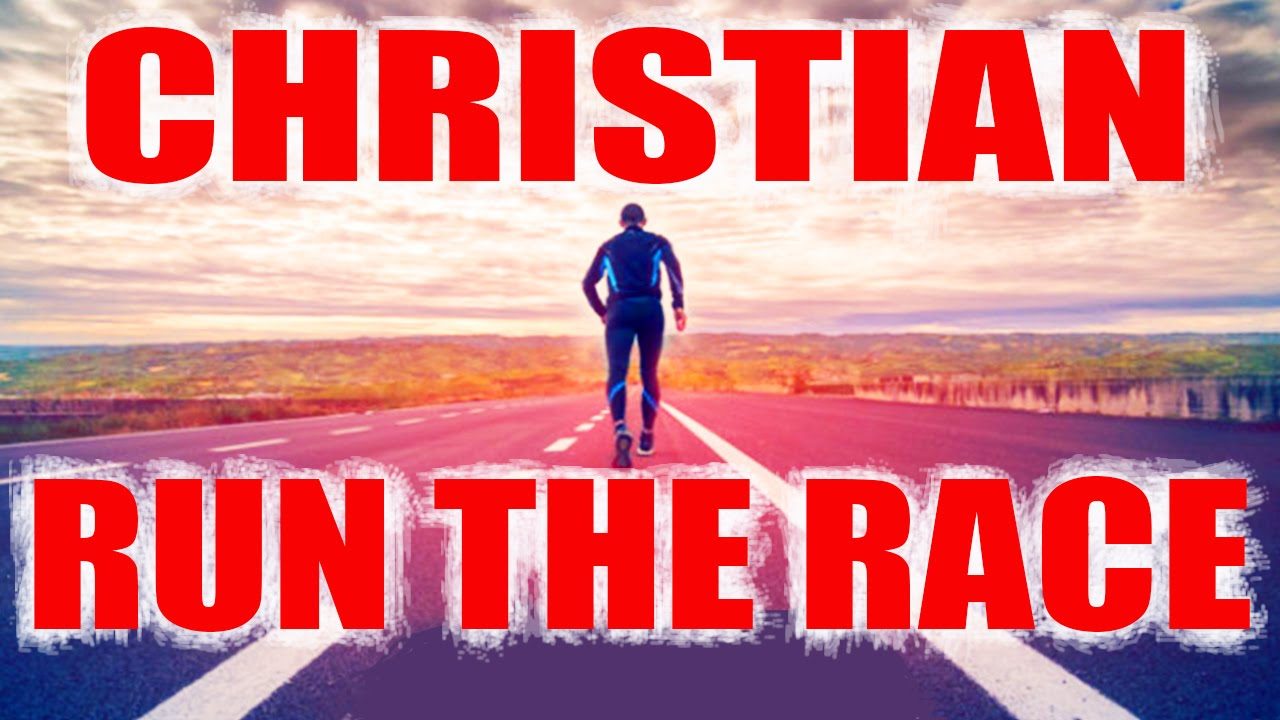 Romans 8
26 Likewise the Spirit also helpeth our infirmities: for we know not what we should pray for as we ought: but the Spirit itself maketh intercession for us with groanings which cannot be uttered.
27 And he that searcheth the hearts knoweth what is the mind of the Spirit, because he maketh intercession for the saints according to the will of God.
God Alone (By His Son Jesus) Has Defeated Satan
            Prayer is not commanding God or acting like we can create the answer.  Prayer is fellowship and trust.
            Prayer is not commanding Satan, circumstances, poverty or sicknesses.  Prayer is waiting on God to perform His miracles.
            Multitudes of good people are frustrating their lives to no end by constantly rebuking everything, from negative thought to anybody who gets in their way.  They try to pronounce a blessing with what they think is "creative words" on everyone they meet.  At best, this "Robert Schuller's positive thinking," but at worst it can become pagan sorcery.  You are not a god and you cannot rebuke those things you see as negative and pronounce blessings on everything you see as positive.
            The truth is, you don't need this kind of fleshly hype to be a happy successful Christian.  All of this has taken the place of the sweet fellowship and joy of the Lord.  Jesus Christ, our Lord, is the source of our blessings and He is also the Lord of Saboath or the "Warrior of victory over Satan."  My and your position is one of trust and obedience.
            We have been called as "Believer" to meditate on Christ, to read and memorize His Holy Word, to sing hymns of praise unto Him and to talk about Jesus everywhere we go.  When you take at least one hour each day to hide away in fellowship with your Father God and Savior Jesus Christ and release yourself to the Holy Spirit, you can be a victorious Christian.
            Don't rebuke Satan (only the Lord can do that [Jude 9]), but follow the advice of James.  Resist him after you have committed yourself to God. "Submit yourselves therefore to God. Resist the devil, and he will flee from you" (James 4:7).
            You can do nothing without Jesus doing it in you. "Abide in me, and I in you. As the branch cannot bear fruit of itself, except it abide in the vine; no more can ye, except ye abide in me. I am the vine, ye are the branches: He that abideth in me, and I in him, the same bringeth forth much fruit: for without me ye can do nothing" (John 15:4-5).
Become A Prayer Warrior
            It's time for an army of men and women who have not bowed their knees to the gods of materialism, gods of psychology, gods of compromise, or the gods of religious humanism to stand forth in boldness.  Lift up your hands that hang down and your feeble knees and call on the God that answers by fire.  Here are six things that must characterize your life.
Humble yourself: Faith is when we become a 0 and He becomes the Lord.
Draw nigh to God: Search the Holy Word and seek His wonderful face.
Sanctify your request: Quit being selfish in prayer. Bring all your desires to center in Him.
Be Bold In Jesus' Name: He is the High Priest and He has won the victory by His blood.
Be fervent: Quit praying like self-child and remember you are His.
Wait on Him day and night: Remember His promise,

"And ye shall seek me, and find me, when ye shall search for me with all your heart" (Jeremiah 29:13).