EMERGENCY HELP FOR HOME FOR CHILDREN IN HAITI!!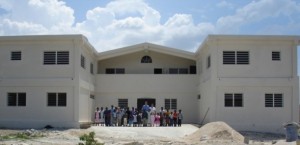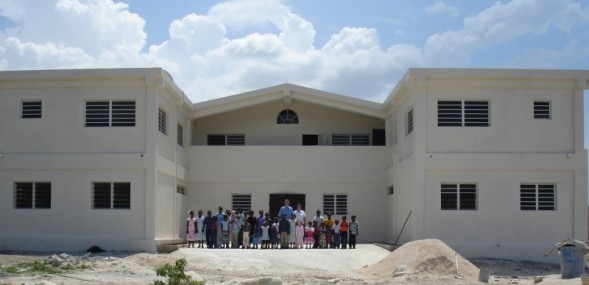 EMERGENCY HELP NEEDED FOR HAITI!!
Please Send This Email To Everyone You Know! This Is A Wonderful Way To Give And Know Your Money Is Going To Meet Hurting Needs!
Our Home for Children in Port-Au-Prince, Haiti, is still standing! The walls around the compound are completely down. All the chickens, rabbits, and other outdoor animals, etc. were killed in the earthquake. They have a small amount of diesel fuel and some food; but, the director, David Lloyd, said that every place where he can cash checks or buy supplies was destroyed. They do not have any available funds and nowhere to spend it if they had it. They do not have any safe drinking water available, but are having to boil what water there is before using it. Unless aid gets to them quickly, they will be in dire need. They feed about seventy people every day in the House of Compassion. They also have an additional 300 people sleeping in their church. Propane is the fuel they use for cooking and it is going to run out very soon. Then, they won't be able to cook until their supply is replenished.
We have a group of ministers in our fellowship that are coordinating the shipment of a container to them as soon as the docks are opened. At this point, the immediate need is money, which we will send as soon as it is possible to do so. We will stock the container with necessary items from the list that they will provide before it is shipped to them. We will need to ship building supplies as well as all household items. There will be a weekly report of our progress.
This ministry is much larger than just the Home for Children. They have approximately 800 children in four different schools. They have received very little information on all the school families, but already know that some of their teachers were killed in the earthquake. They are expecting to hear that a large number of their school students were killed, also. We do not have a report on the second Home for Children across town from them. Bro. Lloyd tried to make some stops to check at the schools and churches; but, it took four hours to make what is normally a forty-five minute trip. The former residence of the Home for Children, which was presently being used as one of their school buildings, was partially destroyed and more than likely is not salvageable. Another school building is in the same condition.
I would like to raise a minimum of $100,000. There will be hundreds of families that David and his staff will need to assist. Rebuilding the walls around the compound will cost $20,000. (A wall is a necessity in order to provide adequate security to ensure their safety.) All the glass items throughout the home were broken. The repairs in the main building will be at a great cost – no estimate is available at this writing.

Click on the PayPal link below to donate to the "Haiti Emergency Fund." Enter the amount you wish to donate. Click on "Update Total." Click on "Add special instructions to the seller" and type "Haiti Emergency Fund" in the box provided. Follow the PayPal instructions to complete your transaction.
Click here to donate through our secure on-line bookstore. Enter the amount you wish to donate in the "Donation to (you specify)" box. Enter "Haiti Emergency Fund" in the "Special Requirements" field. Follow the online instructions to complete your transaction.
You can also mail your donations to Paw Creek Ministries, 5110 Tuckaseegee Road, Charlotte, NC 28208. Clearly mark your donations for this need as "Haiti Emergency Fund" so they do not get confused with regular media donations.
We never use one dollar of mission money for personal mission travel, including the cost of hotels or food. All funds received will go directly to the mission project. If someone would like to send a gift earmarked as "Travel Expenses," that would help me with my traveling expenses. I am scheduled to visit the Lloyds in February and preach a revival for their home church. Rev. David Lloyd is ordained with our ministers' fellowship, Bible Holiness Ministerial Fellowship. He and his wife, Alicia, have three children of their own. Many of you will remember when their two oldest children, Davy and Hannah, were kidnapped.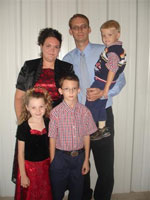 Click here to read David & Alicia Lloyd's account of their present situation!
Click here to watch a video presentation by David Lloyd about their ministry in the country of Haiti! Includes video of Port-Au-Prince before the earthquake!