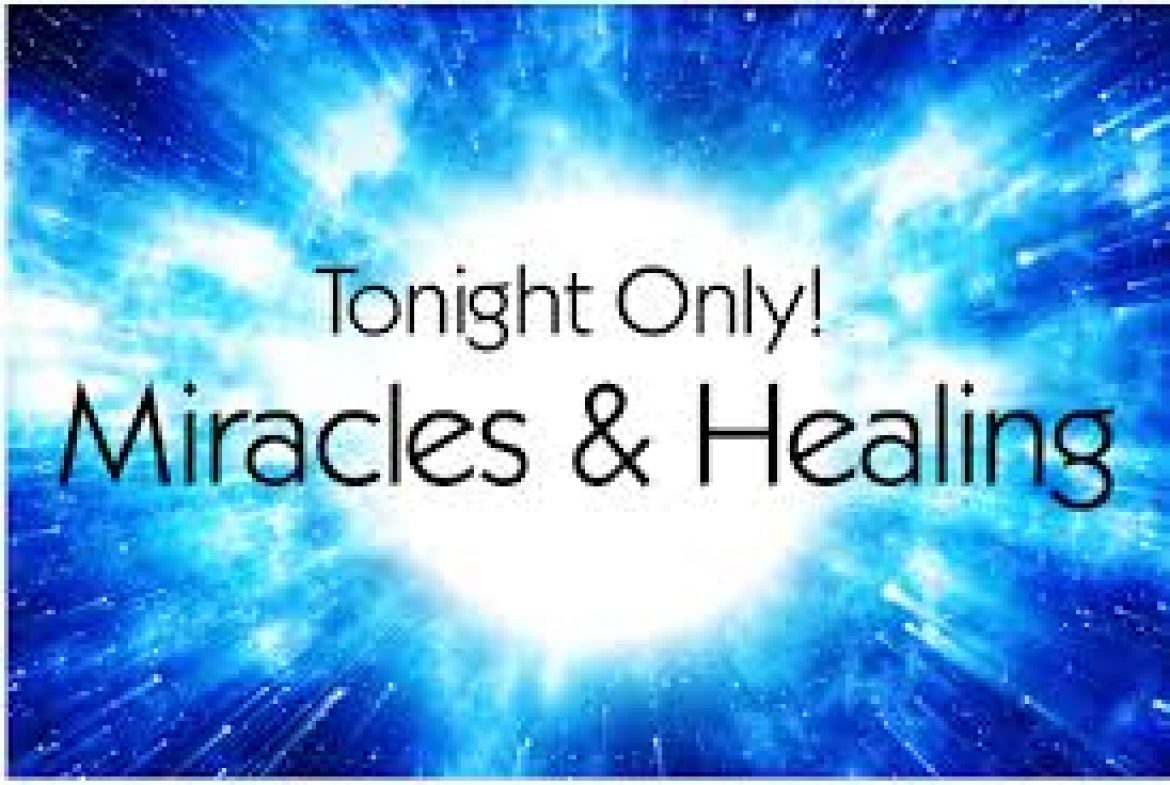 Divine Healing in the Atonement
 Isaiah 53
4 Surely he hath borne our griefs, and carried our sorrows: yet we did esteem him stricken, smitten of God, and afflicted.
5 But he was wounded for our transgressions, he was bruised for our iniquities: the chastisement of our peace was upon him; and with his stripes we are healed.
I know that miracles of healing will return to Christ's Church in the coming "Latter Rain." Careless treatment of Biblical promises of healing has robbed millions of miracles they could be enjoying. The devil hates miracles from God because they rob him of his dark destruction of lives. In our present church world there is little love for someone who trusts God with his body. I have lost valuable friends when I have refused to follow their advice. Please listen to the broadcast and read the booklet and then judge for yourselves. A booklet is available for order: B640: Jehovah Rapha: God Our Hearler.
It is impossible to see the great miracles that accompanied Israel in the wilderness and then deny those same miracles for the church of the New Testament, yet that is exactly what the modern church does and even claims that it is biblical to reject them. The Lord said to Moses, "If thou wilt diligently hearken to the voice of the LORD thy God, and wilt do that which is right in his sight, and wilt give ear to his commandments, and keep all his statutes, I will put none of these diseases upon thee, which I have brought upon the Egyptians: for I am the LORD that healeth thee." (Exodus 15:26) This beautiful statement, "I am the Lord that healeth thee," is a Messianic promise that cannot be cast aside concerning our Lord Jesus Christ.
When I was saved over sixty years ago, miracles were common experiences in every Bible believing church. Healing services were a noted part of regular services and church elders were spiritual men that were given to anoint with oil and pray the prayer of faith. James has given instruction for this church order. "Is any sick among you? let him call for the elders of the church; and let them pray over him, anointing him with oil in the name of the Lord: And the prayer of faith shall save the sick, and the Lord shall raise him up; and if he have committed sins, they shall be forgiven him." (James 5:14-15)
We must look at ourselves and turn back to the Bible if we want to see miracles of healing again. There are several powerful scriptural truths to show us why miracles have ceased.
1. Not discerning the Lord's Body
2. Continuing in sin after conversion
3. Refusing to confess faults or weaknesses
4. Breaking God's Commandments
5. Defiling the Sabbath Day
6. Disbelief, etc.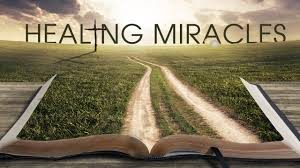 Psalm 103
3 Who forgiveth all thine iniquities; who healeth all thy diseases;
These are extremely important and will be dealt with if the church wants revival.
"Not discerning the Lord's Body" is a major evidence of backsliding in today's church. Most churches will not even sing songs like, "There is power, power, wonder working power in the Blood…" Apostle Paul spoke to this in Corinthians, "Wherefore whosoever shall eat this bread, and drink this cup of the Lord, unworthily, shall be guilty of the body and blood of the Lord. But let a man examine himself, and so let him eat of that bread, and drink of that cup. For he that eateth and drinketh unworthily, eateth and drinketh damnation to himself, not discerning the Lord's body. For this cause many are weak and sickly among you, and many sleep." (I Corinthians 11:27-30) Our total salvation and healing, even our eternal life, are all tied directly to His death. We live, and triumph over every difficulty and sorrow by His efficacious grace from the cross.
Our Lord Jesus Christ was quick to deal with sin in the lives of those He healed or saved. A marvelous miracle occurred at the pool of Bethesda. This impotent man was supernaturally healed, took up his bed and headed for the temple to worship. When the Lord saw him at church, He said to him, "Afterward Jesus findeth him in the temple, and said unto him, Behold, thou art made whole: sin no more, lest a worse thing come unto thee. The man departed, and told the Jews that it was Jesus, which had made him whole." (St. John 5:14-15) The Son of God was quick to tie sin to sickness, because they always go hand in hand.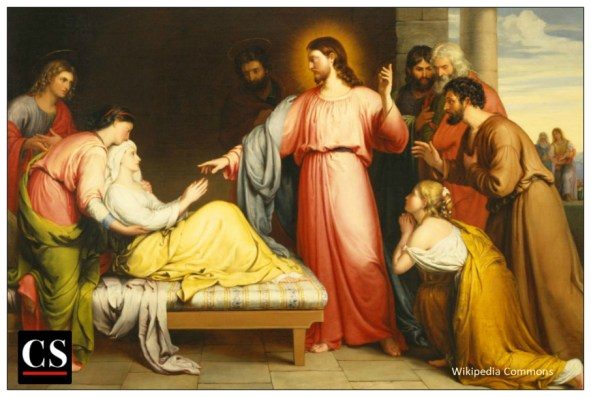 Luke 8
31 And they besought him that he would not command them to go out into the deep.
32 And there was there an herd of many swine feeding on the mountain: and they besought him that he would suffer them to enter into them. And he suffered them.
33 Then went the devils out of the man, and entered into the swine: and the herd ran violently down a steep place into the lake, and were choked. 
The third part of hindrance was seen in the scripture that gave us the order of prayer for the sick in God's house. James taught the saints to be responsible to the church body and to confess when there was failure. Hiding sin and disobedience in our hearts will corrode our moral life and allow depression and bitterness. Listen as the Holy Ghost warns us about the roots of bitterness that raises up in the church body to defile people's lives, "Looking diligently lest any man fail of the grace of God; lest any root of bitterness springing up trouble you, and thereby many be defiled; Lest there be any fornicator, or profane person, as Esau, who for one morsel of meat sold his birthright. For ye know how that afterward, when he would have inherited the blessing, he was rejected: for he found no place of repentance, though he sought it carefully with tears." (Hebrews 12:15-17) Being accountable to the church family stops this kind of sorrows.
To believe that a Christian can break God's great commandment without physical consequence is almost unthinkable. Take the seventh Commandment as an example: "Thou shalt not commit adultery." (Exodus 20:14) The New Testament puts this in proper order, "Marriage is honourable in all, and the bed undefiled: but whoremongers and adulterers God will judge." (Hebrews 13:4) Again the Spirit said, "Flee fornication. Every sin that a man doeth is without the body; but he that committeth fornication sinneth against his own body." (I Corinthians 6:18) When you sin against your body, the body will come apart and you will become a physical wreck.
Look at how dreadful Israel suffered because of defiling the fourth Commandment. They forgot to keep the Sabbath for 490 years. The God of truth and faithfulness kept the record and multiplied the seventh day by the 490 years and requires them to spend 70 years in Babylonian bondage. Look at the Word of God. "But if ye will not hearken unto me to hallow the sabbath day, and not to bear a burden, even entering in at the gates of Jerusalem on the sabbath day; then will I kindle a fire in the gates thereof, and it shall devour the palaces of Jerusalem, and it shall not be quenched." (Jeremiah 17:27) "For thus saith the LORD, That after seventy years be accomplished at Babylon I will visit you, and perform my good word toward you, in causing you to return to this place." (Jeremiah 29:10) "If thou turn away thy foot from the sabbath, from doing thy pleasure on my holy day; and call the sabbath a delight, the holy of the LORD, honourable; and shalt honour him, not doing thine own ways, nor finding thine own pleasure, nor speaking thine own words:…" (Isaiah 58:13) There is almost no respect for the Lord's day in our present culture and the hospitals are reaping the reward. Defiling the Lord's day of rest, refreshment and reverence worship is a grievous sin.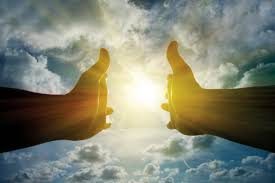 John 14
12 Verily, verily, I say unto you, He that believeth on me, the works that I do shall he do also; and greater works than these shall he do; because I go unto my Father.
13 And whatsoever ye shall ask in my name, that will I do, that the Father may be glorified in the Son.
14 If ye shall ask any thing in my name, I will do it. 
At the heart of all our sins and failures is the great heartbreak to God called, "Unbelief." It's breaks our Father's heart when we do not believe Him. "But let him ask in faith, nothing wavering. For he that wavereth is like a wave of the sea driven with the wind and tossed. For let not that man think that he shall receive any thing of the lord. A double minded man is unstable in all his ways." (James 1:6-8) The Holy Scripture is His "Love Book" to us and His Commandments are guardrails along the dangerous roads of life. They are not grievous but protective. They were given to keep us out of the ditch and to keep on in the way of miracles and happiness.
"Every good gift and every perfect gift is from above, and cometh down from the Father of lights, with whom is no variableness, neither shadow of turning." (James 1:17) His commands and statutes are balanced out with His Promises and blessings. The Psalmist David said it well, "But his delight is in the law of the LORD; and in his law doth he meditate day and night. And he shall be like a tree planted by the rivers of water, that bringeth forth his fruit in his season; his leaf also shall not wither; and whatsoever he doeth shall prosper." (Psalms 1:2-3) This path is called, "The Highway of Holiness."