GOD'S ANGELS DIRECTING JUDGMENT, SAINTS JUDGING ANGELS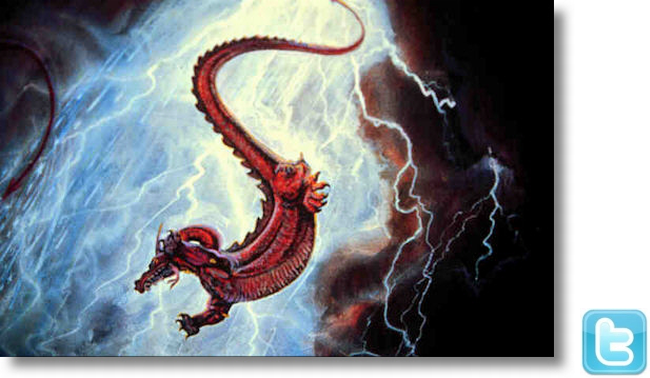 THERE HAS NEVER BEEN AN EXPLOSION OF HOMOSEXUALITY THAT GOD DID NOT JUDGE AND DESTROY. Washington, D.C. is quickly becoming a modern day "Sodom and Gomorrah" and our Sovereign God will direct His wrath. The Holy Spirit woke me at 4:30 am on Wednesday of this week and spoke unquestionably that every time any organization, culture or society has embraced this sodomite lifestyle, God has acted to eradicate it from His world. The beauty of it all is that God never judges the righteous with the wicked. Abraham stood at a safe distance and watched Sodom and Gomorrah burn.
President Barack Obama is a man void of moral judgment who is determined to turn America into a wicked and Godless nation. He is so close to being an Antichrist that you tremble just trying to listen to him speak. No Godly person can support him without offending the God of the Bible. I am slowly coming to believe God may have given him to us for this second four years so He could judge him and wake up our nation. He is absolutely Godless and vile. He hates everything a Godly saint loves.
Two angels went down to Sodom and Gomorrah to judge that city and remove the one Godly man and his wife and two unmarried daughters. They had been so compromised that both daughters and his wife brought nothing but shame on him. "And there came two angels to Sodom at even; and Lot sat in the gate of Sodom: and Lot seeing them rose up to meet them; and he bowed himself with his face toward the ground…" (Genesis 19:1) He took these angels to his home, but the Sodomites surrounded the house and demanded that he send out the two angels for them to sodomize. This scared man offered his daughters to appease the crowd of perverted people. America is already worse than Sodom and Gomorrah. It is no longer just homosexuals and lesbians, but transvestite, transgender, animalistic and bondage lifestyles, etc… I stop at the above description lest I offend you overmuch.
I emphasis this lifestyle and it's judgment because it is always at the end of morality and Biblical standards. Moral decay does not start there, it always ends there. God's angels are His agents and servants of both blessings and judgment. The Father sent them to Sodom and Gomorrah and He is sending them to America. Study the activities that were in progress when New Orleans was recently destroyed. Study Pensacola, Fla. and the Northeast during recent storms and there is clearly a connection to homosexual events with the cities and the storms. We have already seen enough but there is more to come.
Righteous people should look up and lift up their head because our Father has not missed one manifestation of Godliness. He heard our President defend same-sex marriage and many other words and acts of depravity. He already has set plans in motion. Listen to the Lord talking to Abraham. "And the LORD said, Because the cry of Sodom and Gomorrah is great, and because their sin is very grievous; I will go down now, and see whether they have done altogether according to the cry of it, which is come unto me; and if not, I will know. And the men turned their faces from thence, and went toward Sodom: but Abraham stood yet before the LORD." (Genesis 18:20-22) Here are the angel's words of destruction. "For we will destroy this place, because the cry of them is waxen great before the face of the LORD; and the LORD hath sent us to destroy it." (Genesis 19:13) Every righteous person who is standing tall against these evils should be careful to rest in God's promises.
If you support the lewd ways or refuse to be strong to stand against these wicked actions and criticism of those who are ready to declare God's Holy Words, you will be judged with these wicked people. If you will be bold for truth and righteousness then God will be bold for your defense. Abraham was the one single reason that Lot survived. You may be the single reason someone you love escapes the coming horrors. "And Abraham gat up early in the morning to the place where he stood before the LORD: And he looked toward Sodom and Gomorrah, and toward all the land of the plain, and beheld, and, lo, the smoke of the country went up as the smoke of a furnace. And it came to pass, when God destroyed the cities of the plain, that God remembered Abraham, and sent Lot out of the midst of the overthrow, when he overthrew the cities in the which Lot dwelt." (Genesis 19:27-29) It's time for Godly people to quit holding their peace. Our moral future as a nation is in the hands of men and women and young believers. Judgment is coming but the righteous have a breathtaking future. We may well watch Washington, D.C. and other locations go up in flames, but the righteous will behold the Lord coming in His glory.
MY FREE GIFT TODAY IS A STUDY OUTLINE FROM THIS PAST WEDNESDAY NIGHT ENTITLED "TWO ANGELS VISITING SODOM AND GOMORRAH." (Call or E-mail) We are preparing a notebook entitled, "THE INVISIBLE REALM: HOLY ANGELS AND UNHOLY ANGELS." This is a comprehensive study of this subject like I have always wanted for myself. THIS WILL GIVE YOU A BIBLICAL PICTURE OF THE WARFARE WE FACE IN THE SPIRITUAL WORLD THAT IS DEFEATING MOST OF THE CHURCH WORLD. It will be done in full color and will be about 200 pages. Everything we do is fully guaranteed with our money back promise. We are here to bless, not make money. The notebook will be sent immediately with the first stage, then we'll follow with the additional pages. (Notebook $29.95, Email without notebook cover $15.00) Call 1 800 338 7884 or 1 704 391 0588. Email us at secretary@pawcreek.org. This is many hours of research and writing so please pray for me.