"THE COMFORTER HAS COME": THE SPIRIT OF JESUS CHRIST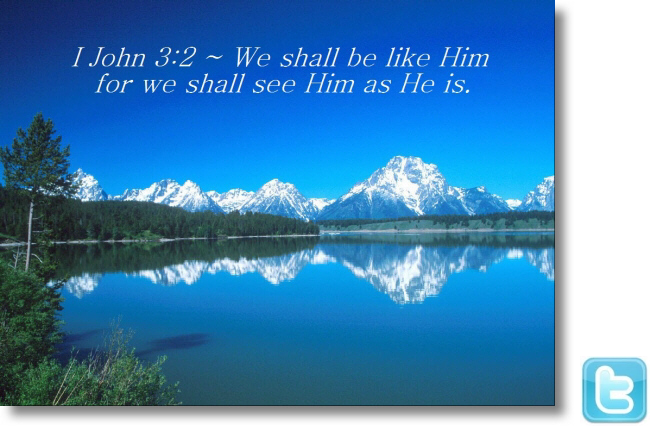 LIKE A RIVER FLOWING FROM GOD'S THRONE, THAT'S HOW JESUS DESCRIBED THE MOVING OF HIS HOLY SPIRIT. He spoke these words, "He that believeth on me, as the scripture hath said, out of his belly shall flow rivers of living water. (But this spake he of the Spirit, which they that believe on him should receive: for the Holy Ghost was not yet given; because that Jesus was not yet glorified.)" (John 7:38-39) Because the church world does not rightly understand all the great truths about the Holy Spirit, much of the church is living far below what has been prepared for us. Most Churches are absolutely helpless before this demon bound generation.
I invite my great radio family to join me in trying to understand what the Holy Ghost wants to manifest in our lives. Living a Godly life in this world is not easy. There are a multitude of barriers that Satan will throw in your pathway. The human vessel that we must possess this great anointing has every possible hindrance until we learn that our treasure is in His indwelling presence and powers. Apostle Paul beautifully stated, "But we have this treasure in earthen vessels, that the excellency of the power may be of God, and not of us. " (II Corinthians 4:7) His plan for us is absolute victory but that victory is only by His presence, sovereignly mastering our lives.
When I was first converted sixty-one years ago, the church was a powerhouse. People were often healed of dreaded diseases. The shouts of triumph filled the worship services. Going to church was such a joy that Christians would look for revivals and special church services to attend. The fire of God was as real in one denomination as the other.
Let me quote the Rev. Charles Finney, who was a Presbyterian attorney until he was wonderfully converted. He conducted revivals all over the Presbyterian church world and had great results. Listen to him tell of the glory of Jesus Christ in his experience. "No words can express the wonderful love that was shed abroad in my heart. I wept aloud with joy and love: and I do not know why that I should say, I literally bellowed out the unutterly gushing of my heart. These waves came over me, and over me, and over me, one after the other, until I recollect I cried out, "I shall die if these waves continue to pass over me, I said "Lord I cannot bear anymore" yet I had no fear of death." (Memoirs of Rev. Charles G. Finney, Page 20-21) That's the kind of joy the New Testament is full of.
We are going to spend a few weeks looking back at the triumph of Spirit-filled living. We will cover Lutherans like the great Martin Luther and his powerful experience with the Lord. Reverend John Wesley that founded the Methodist church is a living witness of glorious victory in Jesus Christ. The unforgettable Dwight L. Moody is another great warrior that helped move the Baptist church to revival and greatness in that day.
I'm tired of the kind of pitiful excuses we hear today about what we cannot have and experience in our relationship with Jesus Christ. Look at the Roman's letter that Apostle Paul wrote to the Roman believers. "That the righteousness of the law might be fulfilled in us, who walk not after the flesh, but after the Spirit. For they that are after the flesh do mind the things of the flesh; but they that are after the Spirit the things of the Spirit. For to be carnally minded is death; but to be spiritually minded is life and peace. Because the carnal mind is enmity against God: for it is not subject to the law of God, neither indeed can be. So then they that are in the flesh cannot please God. But ye are not in the flesh, but in the Spirit, if so be that the Spirit of God dwell in you. Now if any man have not the Spirit of Christ, he is none of his. But ye are not in the flesh, but in the Spirit, if so be that the Spirit of God dwell in you. Now if any man have not the Spirit of Christ, he is none of his. And if Christ be in you, the body is dead because of sin; but the Spirit is life because of righteousness. But if the Spirit of him that raised up Jesus from the dead dwell in you, he that raised up Christ from the dead shall also quicken your mortal bodies by his Spirit that dwelleth in you." (Romans 8:4-11) This is a perfect picture of a Christ-filled life. It's both beautiful and powerful. Please notice how He said. "He that raised up Christ from the dead" (That's the Mighty Holy Spirit), " shall also quicken your mortal bodies" (That's your physical body), "by his Spirit that dwelleth in you." (That's His Holy Spirit at work in your life.) That's the kind of life I am enjoying right now. But this life is for every one of God's Blood-washed saints. The Christians that I know are living far short of this kind of victory.
Jesus fills His great teachings with this victory. The Book of Saint John and especially the Books of John I, II, and III are loaded with the great victory we can have in Christ. The Triumphant Lord and King said, "I am the door: by me if any man enter in, he shall be saved, and shall go in and out, and find pasture. The thief cometh not, but for to steal, and to kill, and to destroy: I am come that they might have life, and that they might have it more abundantly." (John 10:9-10) Notice that Jesus said, "life more abundantly."
Our blessed Savior makes it clear that the defeated present day church is not His church. He paid the price for you to be a dynamite Christian, His prayer in the closing time of His earthly ministry shows what He was preparing for His church. "I pray not that thou shouldest take them out of the world, but that thou shouldest keep them from the evil. They are not of the world, even as I am not of the world. Sanctify them through thy truth: thy word is truth…. And the glory which thou gavest me I have given them; that they may be one, even as we are one: I in them, and thou in me, that they may be made perfect in one; and that the world may know that thou hast sent me, and hast loved them, as thou hast loved me." (John 17:15-17, 22-23) This is a victorious Gospel that the Son of God has established for us to preach. I do not know how to preach a sad, gloomy and defeated message. The Bible and the Gospel of Christ is victory, abundant victory. Remember, "The Comforter Has Come," and we are the children of the resurrected Christ.
A NEW NOTEBOOK IS IN THE MAKING, "THE COMFORTER HAS COME: THE SPIRIT OF JESUS CHRIST."The theme is "A River Flowing From The Throne. This NOTEBOOK is for every Believer that is hungry for a rich and powerful life in Jesus Christ. Whatever your Church background, this NOTEBOOK is for one purpose. We want you to discover the promises of Jesus Christ for a Spirit-filled walk in the Holy Bible. The free gift this week is a CD from our Wednesday Bible Study entitled, "How Jesus taudht His Disciples about the Holy Spirit?" This is a wonderful Bible lesson. Call 1 800 338 7884 or 1 704 391 0588. E-mail us at secretary@pawcreek.org .