"AND THEY SHALL KNOW THAT I AM GOD," SAITH THE LORD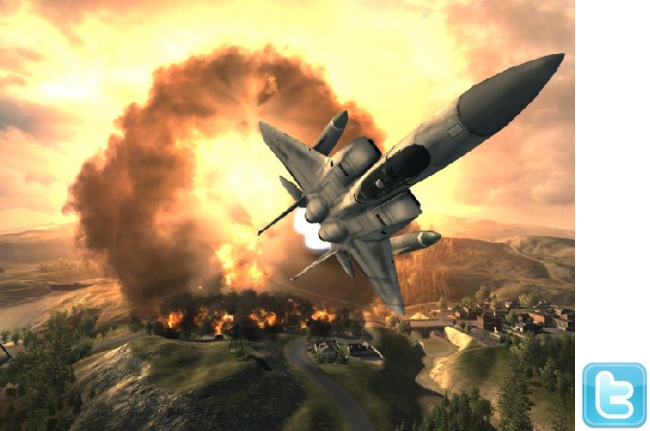 THE "WAR OF GOD AND MAGOG" WILL CLEARLY PUT THE SPIRIT/spirit WORLD IN CONTRAST. It will be a world changing event. It is a worldwide war and America is equally a part of this developing catastrophe. Nothing will ever be the same again. The fury of hell knows no end and war will be on to defeat the God of creation. Of course, Satan will fail but he will not give up until he is chained and locked in the bottomless pit. I can imagine his fury when his false religion, his own creation, named "Islam," is utterly destroyed. It will be his darkest blow since Calvary and the Resurrection.
Islam is as much like Satan as a religion can be. He has used it to fight the Jewish people from the beginning of it's founders' dreams and visions. Mohammed was a murderer, rapist, robber, and destroyer. The Notebook on "The War Of Gog And Magog" has an article documenting from the Britannica Encyclopedia that Allah is not Jehovah God and that Mohammed was vicious and evil. The use of Biblical words and the passion for Jerusalem is a smoke screen. For someone to connect Islam with Christianity is blasphemy. There is absolutely no kinship.
LOOK AT THE MIDDLE EAST TODAY AND YOU SEE THE SPREADING OF THE GATHERING STORM. Turkey is now in a kind of pre-war conflict with Syria. Jordan appears to be coming down on the side of America and Israel. Egypt's leaders are calling for a march on Jerusalem. Lebanon and Hezbollah is sending drones over Israel to search out their military activities and installations. Al Qaeda forces just killed our Ambassador in Libya. Russia is warning any nation that might consider intervening in Syria or against the nuclear development in Iran. Do I need to say more?
I believe the main purpose of "The War of Gog and Magog" is to begin the time of the end. Over and over in the Old Testament Scripture the prophets speak of the "Latter Days" or the "Latter Times." Over 40 times this word is used to mark the fullness of God's promises to Israel. It is also used to identify the time of Israel's great sufferings and judgment that will bring them to repentance.
This great war will help usher Israel into a period that ends with repentance and forgiveness. Israel is populated with a stubborn people. Even God knows they will have to both suffer and also be visited with His supernatural miracles. This army of "Gog and Magog" will be so massive and possess such overwhelming odds in firepower that deliverance cannot occur without God's visitation. They will know that there is a supernatural God when it is finished.
Ezekiel states clearly that this army is massive, "And thou shalt come from thy place out of the north parts, thou, and many people with thee, all of them riding upon horses, a great company, and a mighty army: And thou shalt come up against my people of Israel, as a cloud to cover the land; it shall be in the latter days, and I will bring thee against my land, that the heathen may know me, when I shall be sanctified in thee, O Gog, before their eyes." (Ezekiel 38: 15-16) God wants them to know they are at the end of human deliverance.
When you consider the multitudes of military personnel in twenty-five to thirty countries, including Russia, Iran, Pakistan and almost the total military population of these and others countries, it's overwhelming. But God, our Father, wants the world to say, "But God intervened for His people." "And it shall come to pass at the same time when Gog shall come against the land of Israel, saith the Lord GOD, that my fury shall come up in my face. And it shall come to pass at the same time when Gog shall come against the land of Israel, saith the Lord GOD, that my fury shall come up in my face. And I will plead against him with pestilence and with blood; and I will rain upon him, and upon his bands, and upon the many people that are with him, an overflowing rain, and great hailstones, fire, and brimstone. Thus will I magnify myself, and sanctify myself; and I will be known in the eyes of many nations, and they shall know that I am the LORD." (Ezekiel 38:18, 21-23)
The world will never be the same. Shortly after this holocaust to the Islamic worshipers, the world will progress toward Armageddon. No one knows the exact scenario. Maybe the Rapture is before "God and Magog" or maybe after. There cannot be but a short space between this war and the Seven Years of the Great Tribulation. I believe the '"War of Gog and Magog" is the beginning of the end.
We are preparing a notebook entitled, "THE WAR OF GOG AND MAGOG". This will be a comprehensive study of this subject like I have always wanted for myself. Every nation involved will be identified with historic information. The many things coming from Iran, Egypt, Syria, Russia or Israel, etc. will be represented. There will be eight articles written to help explain the development as the study progresses. It is being done in color and will be between 125 and 150 pages. Everything we do is fully guaranteed with our money back promise. We are here to bless, not make money. The notebook will be sent immediately with the first stage (Approximately 80 pages) and additional pages to follow. (Notebook $29.95, Email without notebook cover $15.00) Call 1 800 338 7884 or 1 704 391 0588. Email us at secretary@pawcreek.org.